Instagram profiles, posts, and videos are set to public. Thus, anyone with an Instagram account can view your Instagram profile and posts. To make your Instagram posts only visible to your approved followers, you need to set photos and videos private on Instagram. This article will guide you how to keep your Instagram account private.
Pictures and videos are the things mostly seen on Instagram. As Instagram was created for easy sharing of special memories captured by your cameras, posts are expected to be visible to public. Once you post it on your profile, everyone can view your account. If you want to make your photos available only to those you approved, this article can help you. By setting up a private account, you can protect your post from anyone unknown to you. If you're the type of person who takes privacy seriously, then this article is for you.
How to Set Instagram Posts to Private
Follow the steps below to make your Instagram account private:
1. Open your Instagram app. Setting an account to private requires the Instagram app on your phone. You cannot set your profile to private using a computer.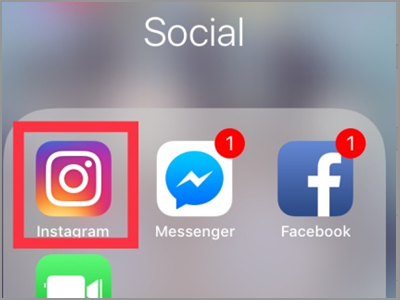 2. Input your credentials to sign in. Next, you will be directed to your Home screen. From the Home screen, you can find stories located on the top of your screen. They can be photos, videos or both from your Following list. Underneath the stories are news feed or also known as the posts. On the bottom part of your screen are five icons – the Home, Search, Add Post, Like/Love, and your profile icon.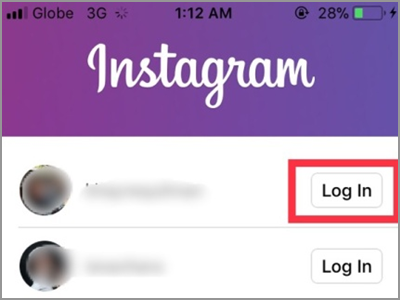 3. Tap your profile to go to your Instagram account.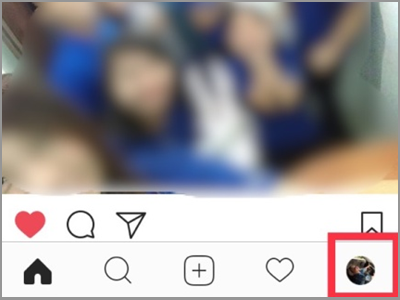 4. Tap on the Settings icon. It's the cog wheel icon next to the Edit Profile tab. Different options will be available to manage your account. You will have the options for your Invite, Follow People, and your Account. Also, included on the list is for the general settings and Support.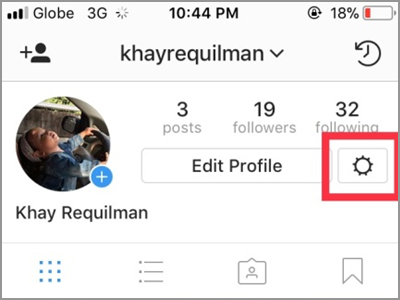 5. Under the Account menu, look for Private Account tab.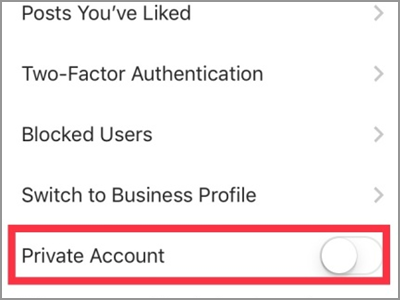 6. Slide the switch button to turn the Private Account option ON. You will know if your account is already set to private once the switch button turns blue.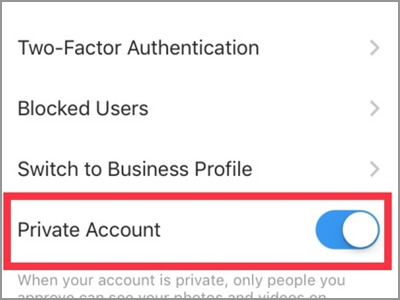 Frequently Asked Questions
Q: Why I can't see the options to private my Instagram account on the website using my computer?
A: As mention in the previous section, this method of making your Instagram account private is only applicable to the mobile application. Thus, it will not work either on your desktop or on any PC-based website. You need to have the Instagram app installed on your device to set your account to private. You can download the app from your App Store for iOS and Google Play Store for Android users. Also, Instagram is free to download and use – you don't need to purchase or pay for anything.
Q: How can I make sure that no one outside my follower's list is viewing my photos and videos?
A: As noted below the Private Account options, anyone who tries to open or view your post who's not your follower will need to request your approval. The will help you have control over those who want to access your Instagram posts.
Q: I've already made my Instagram into a private account. However, I have existing followers that I want to restrain from viewing some of my photos and videos. How will I do that?
Please take note that your current followers will not be affected after you switch into private account. The request for your permission to see your post and profile only applies to those who are not on your list. This is after the transition. You can't stop your existing followers to check on you even if you change your account in to private unless you block them. For privacy purposes, Instagram will not notify your followers that you have blocked them.
Social media platforms connect us to anyone around the world to the point where we sometimes feel that our privacy is being invaded. If you are the type who wants to keep his or her social circle close and posts private, then make it a habit to visit your profile settings time to time and check for your security and privacy settings.
You just learned how to set photos and videos private on Instagram. We hoped that this article made your Instagram account more private and your overall Instagram experience better. If you have questions about any of the information shared above, let us know in the comments section.
You might also want to check out on these related Instagram articles:
How To Delete Instagram Account
How To Save from Instagram | Pictures And Videos
How to Download or Save Instagram Stories
How To DM on Instagram | Send Direct Messages
How To Get A Verified Account On Instagram
How To Link Facebook To Instagram
How to Disable Message Replies for Instagram Stories