If you receive hundreds of emails a day, you have probably already turned off email notifications on your phone because the frequency of the notifications is too high. However, completely turning off email notifications increases the chances of your missing important incoming email messages. To deal with this problem, you can manually turn on the notification feature for selected email threads. That way, you will never miss any important messages, and other emails will never have a chance to bother you. Here is how to do that using the Mail app on iPhone or iPad.
Please note that the ability to enable notifications for a specific email thread is only available from iOS 8. If you want to use this feature, make sure that your phone is running on the latest software. You can check for updates by going to Settings -> General -> Software Update.
Method 1: Setting a notification when you send a new email:
1. Launch the stock Mail app that comes with iOS, and tap the compose email icon at the bottom right of the screen.

2. While you are composing a new email message, highlight the Subject field, and tap the bell icon to activate the notification feature for the current message. Please note that the bell only appears when the Subject field is active.
3. Once you tap the bell, a small window appears on-screen asking you for confirmation before turning the notification on. Just tap Notify Me to dismiss it.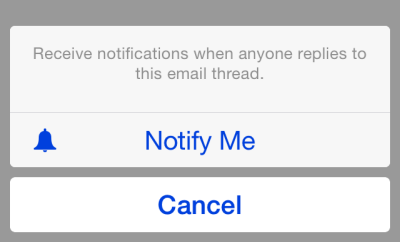 Method 2: Setting a notification for an existing email thread:
1. Activating notifications for an existing email thread is also done inside the Mail app, so you have to open it first if you have not.
2. In the Inbox, find the email thread for which you wish to receive notifications, swipe to the left to view the context menu, and tap More.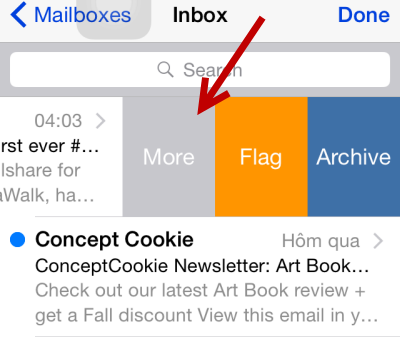 3. In the pop-up menu, tap Notify Me, and then tap the button having the same name in the next window to confirm.