By default, your iPhone periodically performs a system backup and transfers it to your iCloud account. While the online backup could be helpful when you restore your phone, it takes a lot of iCloud space. Moreover, if you usually connect your phone to the computer and perform backups using iTunes, the online backup file may not be necessary at all. If this is the case, you may want to delete the online backup and save space for other data like photos or videos. Continue reading to find out how.
1. Go to the iPhone's home screen, and launch the Settings app.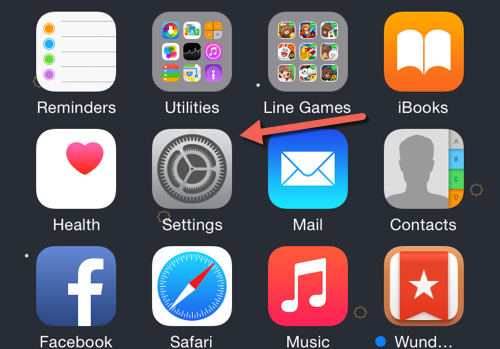 2. In the Settings screen, choose the iCloud option.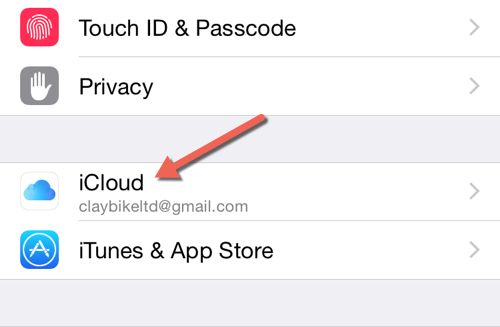 3.  The next screen displays a brief summary of your iCloud account. Below the account name, you will find an option displaying available storage in your account. Tap this option to continue.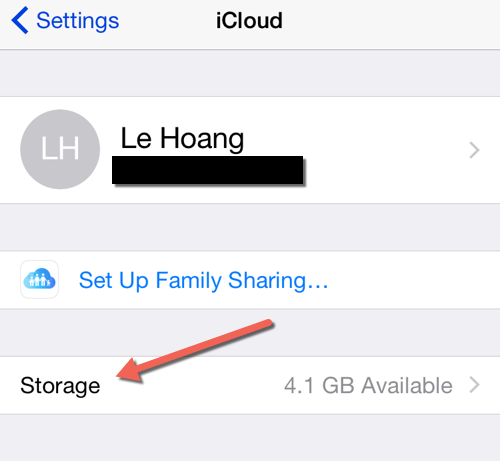 4. Next, choose the Manage Storage option.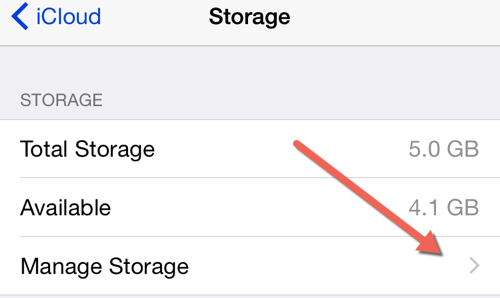 5. Select the device whose backups you want to delete from your iCloud account. If you are using the account on multiple Apple devices, you will find all of them here. In this case, I only have one device.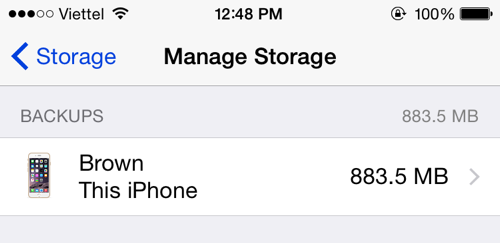 6. As you can see, the size of the backup file is very big. My iPhone only has about 50 apps and the backup size already takes up a lot of precious iCloud space. If you often back up the device using iTunes, this online backup is really unnecessary. To delete it from the drive, simply tap the Delete Backup button, and confirm the action.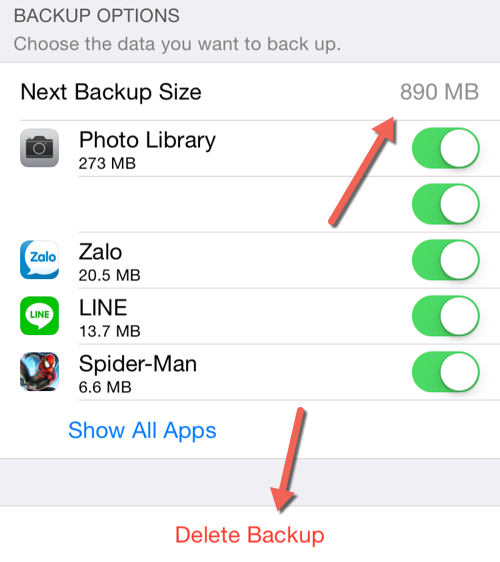 7. If you still want the system to perform backups and transfer them to iCloud, consider turning off the backup option for unnecessary apps to reduce the size of the backup. In the same screen, tap Show All Apps. Here, you will be able to find out which apps have the most data to back up in iCloud. To turn off the backup option for those particular apps, tap the corresponding sliders.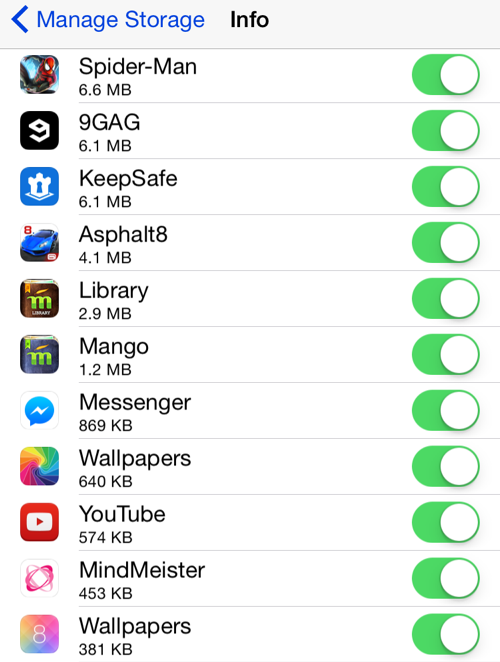 You just learned how to delete iPhone backups to free up space in your iCloud account. However, that is not the only way to free up space on your iPhone. There are more ways of getting more space on your iPhone. We have an article dedicated to helping you get more space on your Apple device. Check out our ultimate guide on how to free up space on your iPhone.