By default, your Mac only installs the input source that comes with the language you choose when you first set up the device. If you want to type in more languages, you have to add them manually to the system. This task can be done right from the system settings section, without using any third-party apps. Continue reading to find out how.
This tutorial is written for OS X Yosemite. However, it works on older versions of OS X, so you should be able to follow the steps without any problems. If you have any trouble, let us know in the comment section so that we can help.
Adding a new input source to the system:
1. Move the mouse to the top of the screen, click the Apple logo, and choose the System Preferences option from the menu.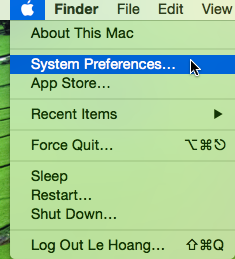 2. In the pop-up System Preferences window, choose the Keyboard option on the second row. If you cannot spot it, use the search function to find it quickly.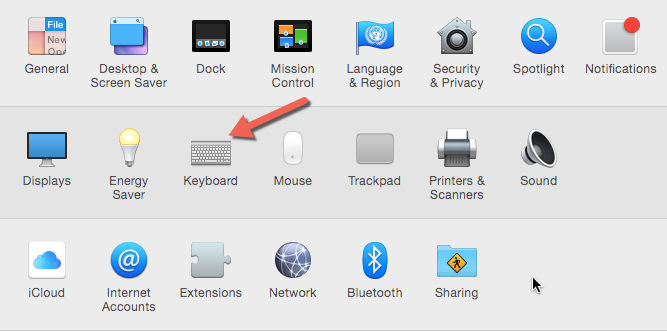 3. Initially, you will land on the Keyboard tab. Switch to the Input Sources tab, and click the plus button to add a new language to the keyboard.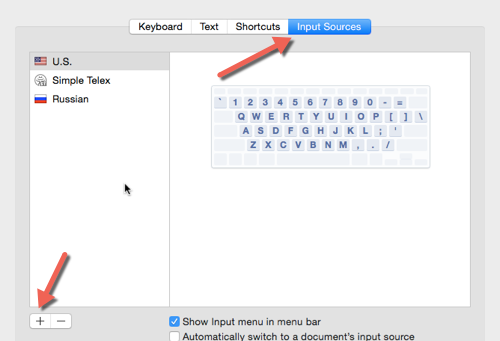 4. Finally, choose the desired language on the left panel, select the appropriate input source on the right side, and then click Add. As you select an input source, you will see the keyboard layout preview in the same window.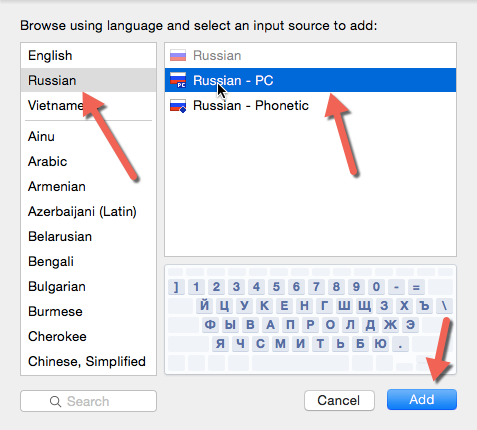 5. As a new input source is added, you can manually switch between the input methods by clicking on the flag icon or by using the Command + Space bar shortcut.
Removing an input source from the system:
If you have accidentally installed the wrong input source or if something has gone wrong with the current input source, here is how to remove it.
1. Go to System Preferences -> Keyboard section.
2. In the Input Sources tab, select the input source that you want to remove.
3. Click the – button to remove it.