Since the Apple Watch is quite small, using a keyboard for replying to text messages would be awkward. To solve this problem, Apple provides two methods to send messages from your watch: predefined messages and voice-dictation. While voice-dictation is helpful for sending long messages, predefined messages can be handy when the message you want to send is short and general. Furthermore, it works in environments where voice-dictation is not possible (e.g., in a meeting). Here is how to create your own replies.
The message app comes with six different predefined messages that you can send to your friends from the Watch. While all of them are general, they probably are not suitable for everyone because each of us has a different texting style. Besides that, using predefined messages can be a workaround for texting in languages that are currently not supported by the voice-dictation feature.
1. Launch the Apple Watch app on your iPhone.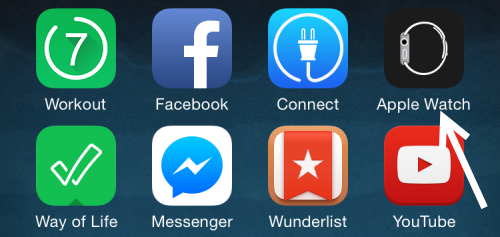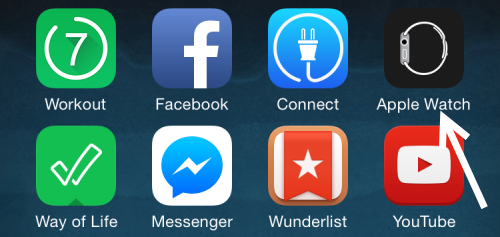 2. In the My Watch tab, scroll to the built-in app section, and then select the Messages app.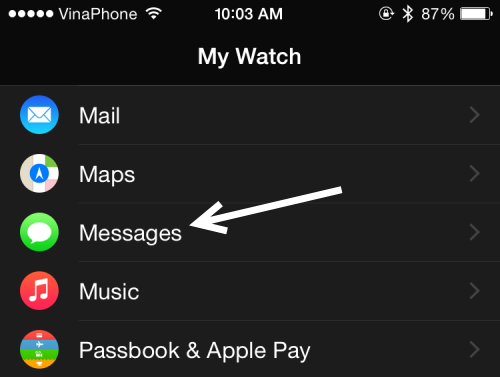 3. At the bottom of the Messages settings screen, there will be a Default Replies option. Select it to continue.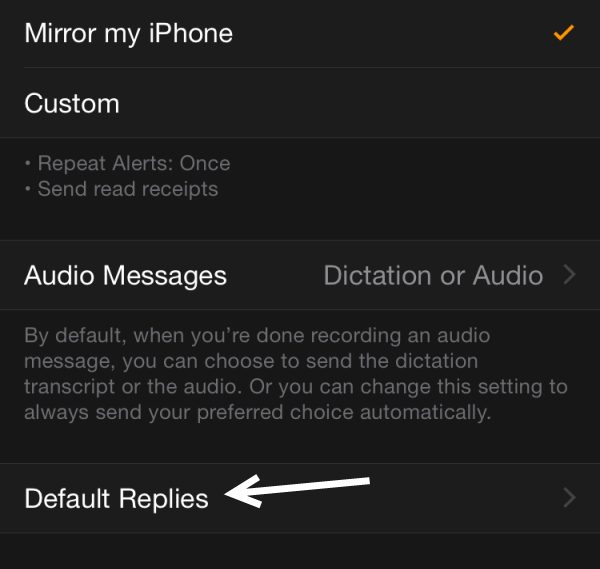 4. There will be six lines in Default Replies, each of which represents one default reply that you can send from your Apple Watch. Tapping on the line will bring up the keyboard, letting you customize the message. You may notice that the text color is gray, but the line is definitely not disabled. Once you modify the message, the text color will turn white to indicate that it is being edited.
Please note that, at this point, it is not possible to add extra replies to the list. You are limited to six replies, for now. Hopefully, a future software update will remove this limitation.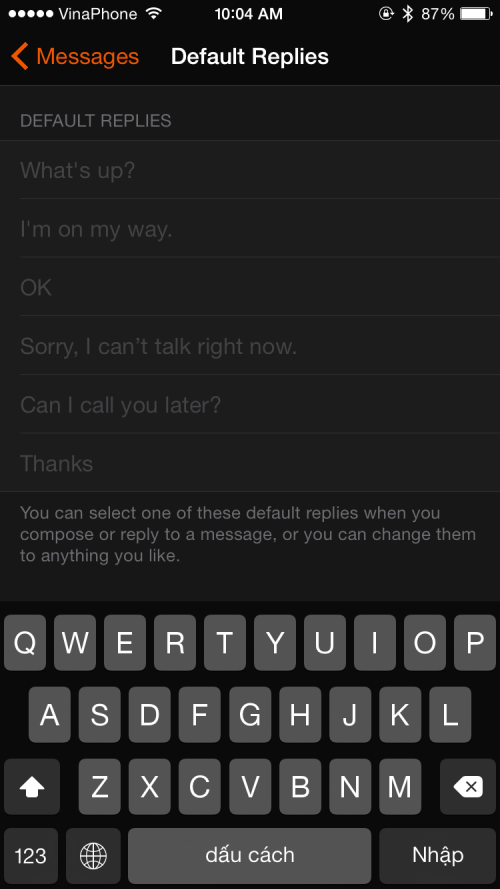 5. Connect your Apple Watch to your iPhone to sync the changes. You can now select one of your modified replies when you reply to an incoming message.