Posted February 10, 2018 by Slavcho Andov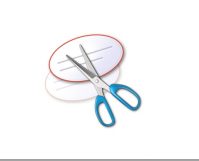 In our day to day activities on a PC, we sometimes get in a situation where we would need to make a screenshot of what we are seeing on our screens either to send it to other people, or just save it for us. Every version of Windows from 7 to 10, including 8 and […]
Posted February 8, 2018 by Slavcho Andov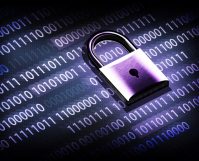 Initially Microsoft introduced the lock screen as a way to keep your machine secured from anyone that might want to get a look at your documents, or browser history, or just looking to prank you. In general the lock screen did a very good job, you would set a strong password that no one can […]
Posted February 7, 2018 by Slavcho Andov
Since its initial release in mid-2015, Windows 10 stirred up a lot of chatter about its new and improved features in regards to the previous versions of Windows. With every major update the list of new features grew more and more. One of the many features that got the users excited, especially linux users and […]
Posted January 22, 2018 by Leomar Umpad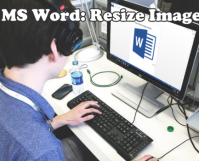 Microsoft's Word is one of the world's most popular and one of the most widely-used word processor in the world. The program is used for general writing purposes and supports functions needed to create a good and helpful document. One good way of making a document look good and make it more understandable to readers […]
Posted October 4, 2017 by Beejay Adoghe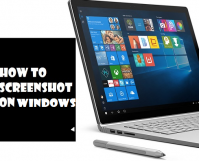 Want to capture a moment on your Windows laptop? Is there an important information showing on your windows screen that you want to save? The easiest way to actually save any important information showing on your laptop screen is to take a screenshot.
Posted September 3, 2017 by Leomar Umpad
Gmail is a free mail service provided by Google to all its users. Like regular emails, Google allows users to add attachments to Gmail. Attachments can be document files, pictures, videos, compressed files, and other general file formats. Gmails lets users send up to 25 MB in total attachments size in each email. If your […]
Posted September 1, 2017 by Leomar Umpad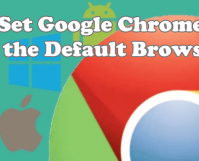 Chrome is a versatile, all around, and one of the most popular internet browsers to date. With its minimalist yet fast design and the numerous of plugins available free to download, Google Chrome is favored by many. Productivity buffs also love Chrome's feature to sync data between multiple devices using different operating systems. To make […]
Posted June 28, 2017 by Leomar Umpad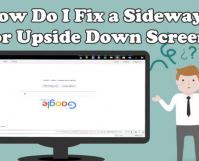 How did my screen get turned upside down? Why is my screen sideways? If you are experiencing one of these problems, then I have good news for you – your problem can be solved. This tutorial describes how to fix a sideways or upside down computer screen. If you have not encountered either of these […]
Posted June 23, 2017 by Leomar Umpad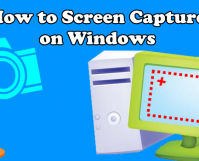 By default, Windows does not have any utility that can record your computer's screen. Windows 10 came close to the idea with Game DVR. However, the feature can only record app videos. Outside of an app, Game DVR will not function. Tech-Recipes has a detailed tutorial on recording app videos on Windows 10 using Game […]
Posted May 16, 2017 by Leomar Umpad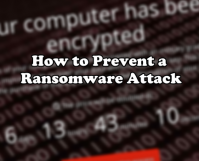 A recent attack on computers has taken data hostage. Commonly referred to as the WannaCry Virus, the ransomware has affected hundreds of thousands of individuals across 150 countries. This specific attack targets vulnerable Windows XP computers. It then encrypts the files on the infected unit and spreads the malware either through the local network connection […]
Posted March 7, 2017 by Leomar Umpad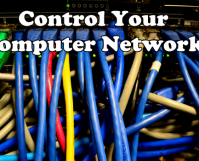 Managing a network involves specific steps an administrator must take to control, operate and maintain a network inside an organization.
Posted February 15, 2017 by Leomar Umpad
A corrupted or damaged hard drive can spell disaster for you and possibly for your whole company, especially if you are not in the habit of creating backup files. However, there is still hope for a corrupted or inaccessible USB or hard drive. You can either bring the device to a data recovery professional or […]