From Office 2013 many of the core applications can be extended by installing third-party apps from the Office Store.
For many years people have had customized additions created to facilitate repeating or complex tasks within Office. For example, I know several people who had custom Excel projects created to follow stock trends, for example. With the creation of the Office Store, users will be able to search for existing solutions before paying excessive amounts for custom work.
Before we start, make sure that you already have a Microsoft account. This tutorial can be applied to Word 2013, Outlook 2013, Excel 2013 and SharePoint 2013.
1. Open your browser, go to the online Office Store and log into your Microsoft account.
2. Choose the app category you want at the top of the page. Available categories are Excel, Word, Outlook, and SharePoint.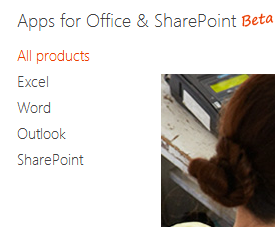 3. Once you find an application that you wish to install, click on the application's name.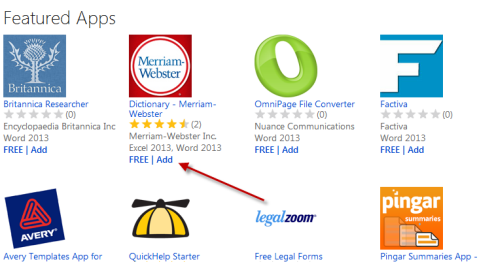 4. In the application description page, click the green Add button to continue.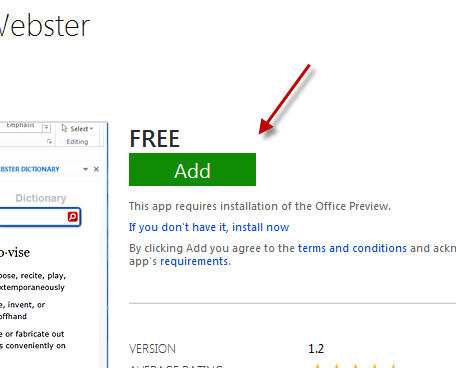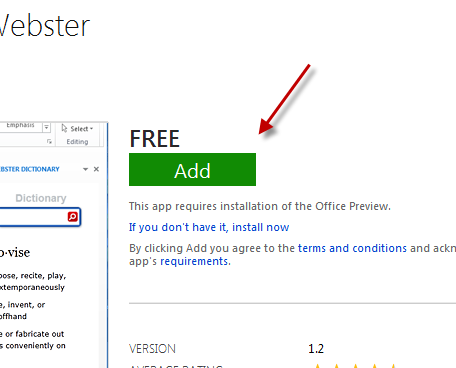 5. If you are successful, a message reading "You've added an app for Excel, Word, or Project" will appear.

6. Launch the office program in which you want to use the app. Then switch to the Insert tab and choose Apps for Office.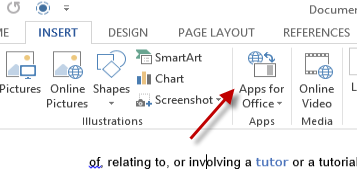 7. When the Insert app window pops up, switch to the Office Store section and click Refresh. You are required to do this in order to view newly installed apps.

8. Choose your application and click Insert.
9. Your new office app is ready to use. You can move its window to the left or the right side of the workspace. To close it, just hit the X button.