Posted June 16, 2015 by Leomar Umpad
Depending on your Android device, you could possibly have different applications that perform the same function. In some situations, you may find that you want to execute a certain command automatically using a specific application (e.g., opening the message application). There will also be times when you want to choose a specific app for opening […]
Posted May 21, 2015 by Leomar Umpad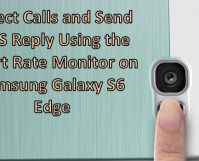 Here's the scenario. You are in an important meeting. You do not want to pick up your phone so as not to distract anyone from the meeting. However, you are expecting a call from someone, and you do not want the person to feel ignored. What should you do? If you are using a Samsung […]
Posted April 28, 2015 by Walker Rowe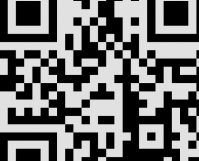 Enabling two-factor authentication (also known as two-step verification) protects your Microsoft account from hackers. If your password is stolen, the hacker will not be able to log in to your account because Microsoft will require a code generated by your cell phone to log in. Read on to learn how to make your account more […]
Posted April 17, 2015 by Walker Rowe
Microsoft OneDrive gives you 1 TB of storage free (i.e., 1,000 GB). That is 200 times what Apple iCloud (5 GB) and 65 times what Google Drive (15 GB) give you for free. After that, you have to pay for additional storage.  To take advantage of OneDrive's storage space, just create a free Microsoft account at https://onedrive.live.com/.
Posted April 10, 2015 by Walker Rowe
In certain situations, you might find that you need to recover manually from OneDrive sync errors with Word, Excel, or PowerPoint.  In another shorter post, I explain how to use the Microsoft Office Upload Center tool to view and diagnose sync issues, since that is normally how you are supposed to do it. However, these […]
Posted April 10, 2015 by Leomar Umpad
The screen of the Samsung Galaxy S6 Edge can be easily customized. In fact, you can set the edge screen to light up with a specific color to indicate a notification from a particular person. This means that by glancing at the color of the edge screen of your Galaxy S6, you will be able […]
Posted April 8, 2015 by Leomar Umpad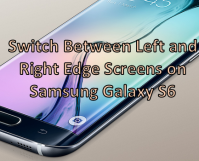 Samsung surprised the world when it introduced the Edge screen on the Note 4 last year. Now, Samsung has garnered respect for applying the same concept to its latest flagship device, the Samsung Galaxy S6 Edge. The Samsung Galaxy S6 Edge has not one, but two dual-edge screens. This means that both of the edge […]
Posted March 18, 2015 by Walker Rowe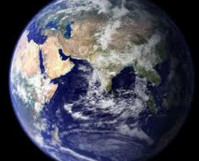 When you take a picture with a GPS equipped phone or with location services, the longitude and latitude of where you took the picture will be stored in the picture JPEG file. This is called the Exchangeable Image File format (EXIF) portion of the JPEG file. You might want that feature turned or you might […]
Posted March 7, 2015 by Leomar Umpad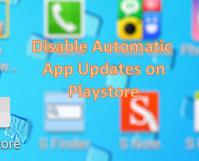 To keep up with the latest fixes for bugs and improvements on Android applications, the Google Play Store is set to update apps automatically as soon as changes are available. Though there are advantages to the auto-update feature, some users may prefer to update their applications manually due to a slow connection or low memory. […]
Posted March 6, 2015 by Walker Rowe
Most cameras and smartphones take pictures at a resolution that is far too high for everyday use, and storing these images uses far too much disk space.  Keep reading to find out how to compress pictures to reduce storage yet keep the same picture quality.