Posted June 16, 2018 by Sheraz Ali
The danger of harmful websites looms large. These websites can expose you to malicious spyware and malware that pose a threat to your privacy and security.  From scams disguised under the umbrella of misleading pop-ups to adult content, harmful content is far and sundry. Some websites also collect sensitive data from your email ID and social media […]
Posted June 12, 2018 by Leomar Umpad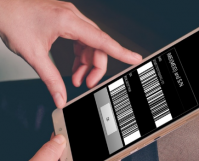 IMEI is your phone's unique ID. Learn how to find the IMEI of any mobile device through this article.
Posted June 10, 2018 by Leomar Umpad
One of the primary reasons people stick to Android is for its flexibility. This flexibility helps us a lot in customizing the UI. We can modify almost every aspect of how our phone looks with gestures and other contextual data. This article will teach you how to change icons and themes on Android.
Posted June 9, 2018 by Leomar Umpad
There are different ways of hiding photos on Android. Some apps offer users a choice to put a password on certain apps and folders. Though putting a password on apps and folders may keep the photos safe from prying eyes, it does not take away that fact that some photos are on your phone but […]
Posted May 17, 2018 by Leomar Umpad
You can use your Android phone to record incoming and outgoing calls. There are different reasons why people record voice calls. Regardless of your reason, this article will teach you how to automatically record calls in Android.
Posted May 13, 2018 by Sheraz Ali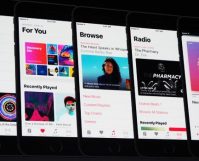 You're listening to the emotionally charging and adrenaline pumping sounds of ACDC when suddenly a notification pops up and breaks the whole tempo. Being a music fanatic, that would infuriate me. An arrival of a text, an app update or a notification of any sort, could invade your personal space, and chime down the music volume, without […]
Posted May 11, 2018 by Sheraz Ali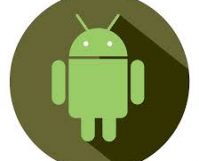 Knowing how to set Individual ringtones for contacts  on Android can come in handy for a number of reasons. I mean, if there is a certain someone you completely despise and can't stand for a minute, you can change his ringtone, and without even looking at his call, ignore him. Also, sometimes we eagerly await a call from […]
Posted May 7, 2018 by Sheraz Ali
When did I create my Twitter account? Have I added my Twitter account on another device, too? How many locations have I accessed my Twitter account from? Whom did I add in my contacts on Twitter? What about the number of my Twitter logins? To know the answer to all these questions you must first […]
Posted May 1, 2018 by Sheraz Ali
Google speech to text keyboard  has increased user convenience by leaps and bounds. And yes, it's effective. Many people still prefer tapping their fingers on their Keyboards to send a text, because they doubt the efficiency of voice Keyboards. Well, let me assure you, talking to your keyboard really works. All you have to do is […]
Posted April 30, 2018 by Sheraz Ali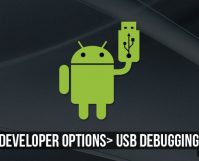 Are you a hotshot Android developer? Because if you're, you need to enable Android USB debugging mode to access a host of developer options. Android is simple for an average user, but for Android developers who have a penchant for making applications, it has a lot of hidden sophisticated features. One of the most widely […]
Posted April 27, 2018 by Sheraz Ali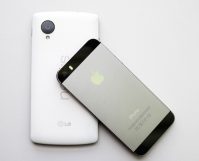 The way Millenials text is atrocious. If they don't disable predictive text, they face constant nagging from Android's default predictive keyboard. Turning off this feature is absolutely essential if your native language isn't English. One of the things I love about android is its customization. You can adjust its settings in many different ways to meet your […]
Posted April 24, 2018 by Sheraz Ali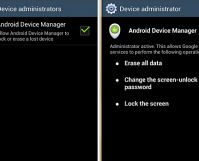 Did you stumble upon an unfortunate accident and lost your Android device? Don't worry! It happens to the best of us.  Not all is lost at this point though. There's still some measures you can take to find lost Android device. Android device manager was created to mirror the effects of Iphone's "Find my lost IPhone" service. Some people […]