Posted November 26, 2012 by Jimmy S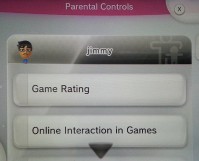 This tutorial will explain how to setup the Parental Controls on the Wii U to lock down certain features for your children or to prevent purchases from the eShop, etc. This is very handy if you have younger children and want to limit the disable the browser or limit what games they can play.
Posted November 23, 2012 by Jimmy S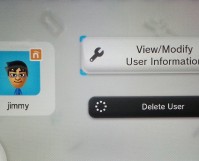 With the Wii U, Nintendo has finally ditched Friend Codes in favor of a user name/gamertag type of system called a Nintendo Network ID.  We'll outline how user accounts work on the Wii U and some other useful user account related information.
Posted November 21, 2012 by Jimmy S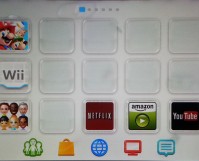 The Wii U allows families to have multiple Nintendo Network IDs on the console. You can have the Wii U power on to a user selection screen or have it login automatically to one of the user accounts. We'll detail how to enable the auto login for an account so that way when the Wii U powers on, it will load into that user's account and the Wii U menu.
Posted November 21, 2012 by Jimmy S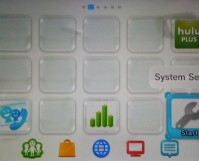 Some people like to add an extra layer of security to their wireless networks by using MAC address filtering.  This post will explain how to quickly view the Wii U's MAC address so that one can add it to their router's MAC address allowed list.  We'll detail how to get this information.
Posted August 27, 2012 by Jimmy S
This tutorial will explain how to softmod your Nintendo Wii running 4.3x firmware. By softmodding your Wii, you can then run homebrew software and even emulators.
Posted March 2, 2012 by Aaron St. Clair

Call of Duty ELITE not only tracks and enhances one's own game-play but is essential in improving your clan's teamwork as well. Here is what you need to know to get started with Clan Operations.
Posted March 1, 2012 by Lê Hoàng

Although the installation process of Unity 3d Editor completes without any errors in the 64-bit version of Windows 7, the program will stop responding as soon as you launch it. Luckily, there is an easy solution to make Unity 3d run inside the 64-bit system.
Posted January 12, 2012 by David Kirk
Following these steps will permanently sync the bluetooth of a new controller to a Nintendo Wii console system.
Posted January 8, 2012 by Aaron St. Clair
You have just created your new Call of Duty ELITE super uber clan. Now you want to invite all your buddies. There are a few things that they need to do before you can invite them. Here's the whole process.
Posted January 5, 2012 by Aaron St. Clair
So we all know that Infinity Ward has been slacking when it comes to ELITE, but for now it seems to be stable. Why not take advantage of this opportunity to create your own clan for you and your friends? It's been a difficult task to actually get clan registrations to work in the past, […]
Posted November 29, 2011 by Jimmy S
Do you have a Playstation 3 and wish you could change the theme on your PS3 without having to buy themes from the PSN? Lets take a look at how we can download and install PS3 theme files from a usb harddrive or thumbdrive.
Posted October 12, 2011 by Rob Rogers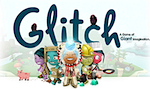 Glitch is Tiny Speck's social MMORPG that takes place inside the minds of eleven Giants. The game has some keyboard shortcuts that can make doing things in Glitch much simpler and quicker.