Rovio's Angry Birds Go! features a dual-currency system containing coins and gems. They can be used to upgrade your karts, buy new karts, and fill up the energy of tired birds after the races. If you want to earn more coins to upgrade your karts faster or are frustrated by the time-based wait system, the following tutorial will help you.
After the tutorial, you will get the following: 900,000,00+ coins, 800,000,000 gems, and karts with maximum performances. I have only raced a few rounds and unlocked a character, so there are many more aspects of the game for you to discover.
Warning: The new save file will override your previous one, so back up your current game progress.
This tutorial works with jailbroken and non-jailbroken devices.
1. Download and install the iFunbox tool for iOS devices.
2. Once the program is installed, launch it, and connect your device to the computer. The program should recognize your device automatically. Switch to the iFunbox Classic tab, and navigate to your device -> User Applications -> Angry Birds -> Documents.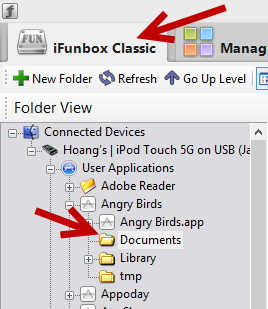 3. It is recommended that you back up your current save files so that you can always revert back to the safe state if something goes wrong. To back up your files, select all files on the right side, right-click, and choose Copy To PC. In the new Explorer window, create a new folder, and put your files in there.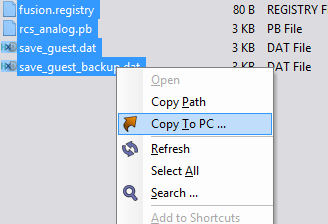 4. Next, we will override your current saved game with a new one. Download the following Angry Bird Go! save file. Once the download process is completed, right-click on the file, and choose Extract All. The results are two files: save_guest.dat and save_guest_backup.dat.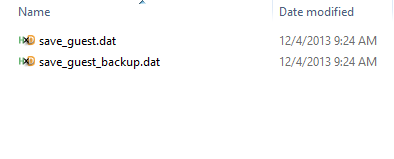 5. Make sure that the game is not running. While the iFunbox window is still showing the User Applications/Angry Birds/Documents folder, drag the two extracted files to the iFunbox window, and it will automatically override the previous save game.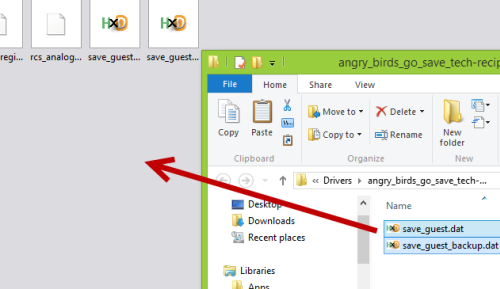 Alternatively, you can click on an empty space on the right side of the iFunbox window, choose Copy From PC, and choose the two save files.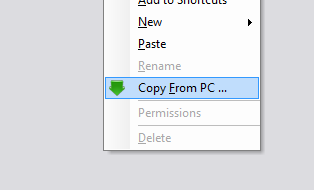 6. Safely disconnect your device from the computer, and launch the game to see the changes. You should notice that the number of coins and gems has changed. Your karts' performance should also be maxed out.