Previously on Facebook, users had to tab on the play button to run any uploaded videos. A recent change by Facebook, however, now allows videos to play automatically. In order to auto-play videos, the Facebook app downloads the data of that video without your consent, which means it can potentially increase your data usage if you are not using WiFi. This change may be a big problem for users with limited data plans. Luckily, you can turn off the video auto-play feature when you are using a cellular network.
The video auto-play feature in Facebook allows videos to play silently on your timeline and within the newsfeed. If you tap on the video, it will be played in full screen mode with sound. This change is most likely paving the way for video ads in the future.
While there is no way to turn off the auto-play video feature completely, preventing it from functioning while you are using a mobile connection can save charges to your bill and block inappropriate videos from playing when you are in public.
Please note that only videos uploaded to Facebook servers can be auto-played. Videos from other websites remain unaffected; you still have to tap on the play button to play them.
This tutorial is divided into two sections. The first section is for iOS users, and the second is for Android users.
iOS:
1. Tap the Settings icon.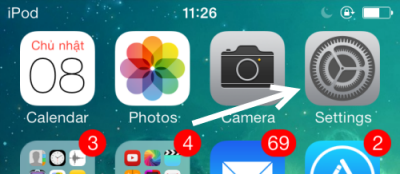 2. In the Settings screen, scroll down the list until you find the Facebook option. Tap on it to continue.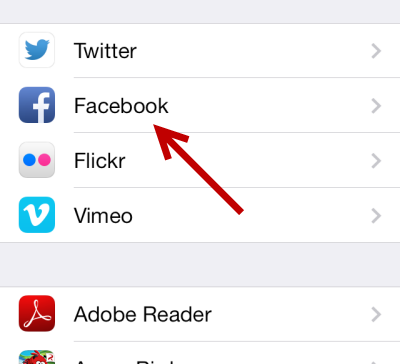 3. Next, tap the Settings button under the Facebook icon.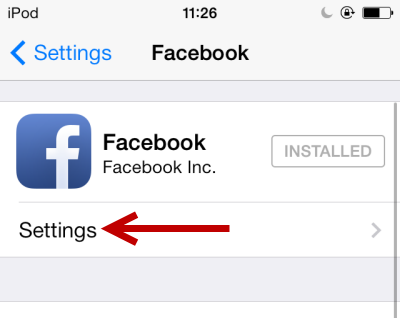 4. Under the Photo and Video section, you will find the Auto-play videos on Wifi only option, which is disabled by default. Move the slider to the right to turn it on.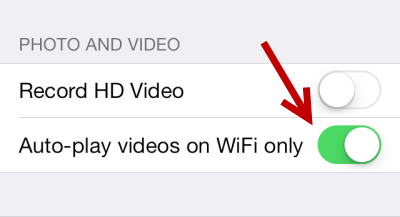 Android:
1. Launch the Facebook app. When the app is loaded, tap the menu key, and choose Settings.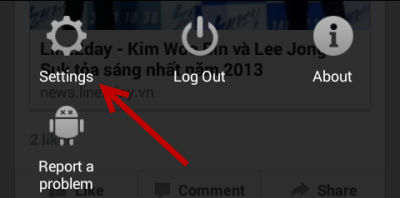 2. Find the Auto-play videos on Wifi option only, and turn it on.