Posted August 1, 2016 by Leomar Umpad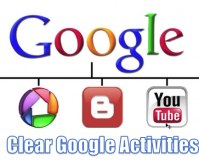 Google keeps a record of all your activity. This includes your searches, browsing history, and other actions that require Google products such as YouTube searches. You can individually delete items, delete by Google product, or delete all the activity on your Google account. This tutorial explains how to clear Google activity using your web browser.
Posted July 22, 2016 by Ashley Blood
To evolve Pokemon in Pokemon Go, you need to capture a large number of the same Pokemon. Each time you capture a Pokemon, you get three candies that are specific to that type of Pokemon. You can get an additional candy if you transfer Pokemon to Professor Willow. For instance, If I catch seven Charmanders, then I […]
Posted July 19, 2016 by Leomar Umpad
Prepare for trouble and make it double! You can actually play multiple Pokemon GO accounts on your Android device. Now, you no longer have to worry about having only one device in your household that supports Nintendo and Niantic's Pokemon GO. It may not have the multi-user feature but there is a way to use […]
Posted July 15, 2016 by Leomar Umpad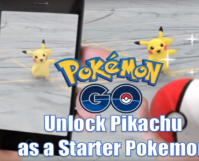 I have good news for Pokemon fans: Pokemon GO has officially launched on iOS and Android! Now, you can catch and train Pokemon in your very own home. Pokemon GO uses your camera, GPS, and augmented reality technology to merge the Pokemon world with ours. As you start your Pokemon journey, you will have the […]
Posted July 5, 2016 by Leomar Umpad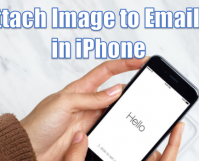 When using your iPhone's native email app, you may notice that there is no button for you to attach photos to email messages. It may not be obvious at first, but the Mail app has an option for you to attach photos to email messages on your Apple device. In fact, there are two basic […]
Posted June 23, 2016 by Leomar Umpad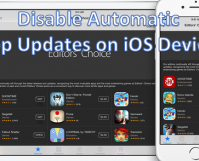 Automatic iOS app updates on the iPhone may not be everyone's cup of tea. For one, these updates may require a large portion of your device's storage. If you are the type of person who runs out of memory every now and then, then automatic iOS app updates may cause some headaches. Also, these updates […]
Posted June 20, 2016 by Leomar Umpad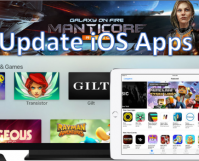 To ensure that you get the most from the apps installed on your iOS device, you need to update them. Some apps compel you to update to the latest version by preventing you from using them until they are updated. There are two ways to update the iOS apps on your gadget: You can either […]
Posted May 14, 2016 by Ashley Blood
You can use Google Sheets DMAX function to find the maximum value in a range based on some criteria. For example, if you have a table of data with outstanding payments you are owed from each of your clients, you can use DMAX to find the oldest of the outstanding payments for each client.
Posted April 27, 2016 by Leomar Umpad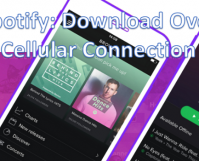 Spotify is a music application that allows you to search for songs, create playlists and discover new music, including tunes that are starting to move up the charts. Spotify is free for everyone, but you can upgrade to a premium account and enjoy additional perks. One of the advantages of getting a premium account is […]
Posted April 26, 2016 by Ashley Blood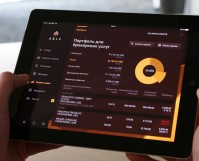 If you are trying to get your small business off the ground, you need all the help that you can get. Thanks to technology, your smartphone or tablet can be one of your best assets. Embrace what technology has to offer by downloading apps that can help you manage your business with ease. Here are […]
Posted April 11, 2016 by Leomar Umpad
Aside from the messaging, chatting, and video calling functions, Facebook Messenger packs a lot hidden features. In a previous tutorial, I explained how to play a secret chess game on Facebook Messenger. If chess is not your game, Messenger also offers a hidden basketball game. This tutorial will teach you how to play the secret […]
Posted April 2, 2016 by Ashley Blood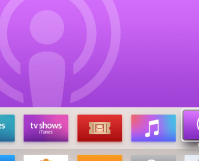 I had a roommate in college who fell asleep every night listening to Car Talk. (Fortunately for me, she used earbuds attached to her phone because being talked to sleep does not work for me.) The Apple Podcast app found on iPhones, iPads, and iPod Touches has a built-in sleep timer that will shut off a podcast […]