Posted June 6, 2015 by Leomar Umpad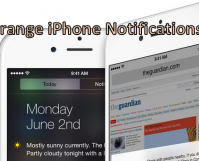 The Notification Center of the iPhone lets you know when you have messages and phone alerts. Reading an email notification informing you that a class or a meeting for the next day has been canceled is important. However, it can be frustrating when you have left your phone for hours and then see that you […]
Posted June 5, 2015 by Lê Hoàng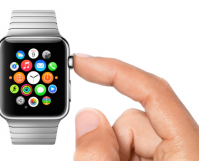 Since the third-party apps running on the Apple Watch are still in the early stages of development, you may sometimes encounter an unresponsive app. Even though this does not occur often, it can be a frustrating experience because there is no visible way to restart an app on Apple Watch. The function to close an […]
Posted May 30, 2015 by Lê Hoàng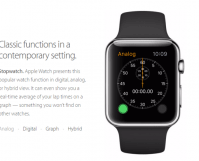 The Apple Watch is the perfect companion device for your iPhone and is helpful for reading incoming notifications without using your phone. By default, whenever there is a notification, the watch will "tap" your wrist to let you know, and then it displays the notification's icon when you raise your wrist. Seconds later, it will […]
Posted May 27, 2015 by Lê Hoàng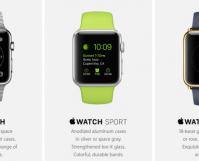 Besides controlling the music app on the iPhone, the Apple Watch is capable of doing the same with iTunes on your computer. This feature is helpful because you can control your music from anywhere in the house.
Posted May 26, 2015 by Leomar Umpad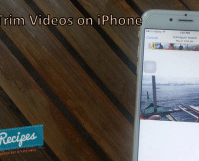 iPhone 6's new 8-megapixel iSight camera with auto-focus makes the device suitable not only for taking still pictures but also for capturing video moments. Sometimes, you may get so carried away with taking a video that you manage to record a full hour. Now, how will you be able to upload a video that size […]
Posted May 24, 2015 by Lê Hoàng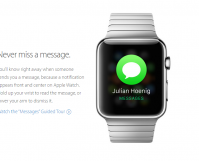 Since the screen of the Apple Watch is very small, reading text on it can be difficult for many people, especially those with vision problems. Luckily, you can manually increase the font size of apps so that you can read the text more easily without moving the watch closer to your face.
Posted May 19, 2015 by Lê Hoàng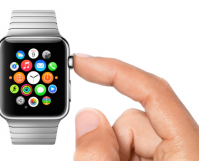 By default, when you use an app on the Apple Watch and then the screen goes off for a few minutes, the watch will switch to the watch face the next time you look at the screen. Even though you can always go back to the last used app by double-pressing the Digital Crown, it […]
Posted May 17, 2015 by Lê Hoàng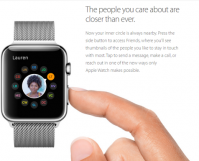 Besides the Digital Crown, Apple Watch has another button located on the side of the watch that enables you to communicate quickly with your friends. When you press this button, you will see a list of friends that you contact most, and then you will be able to make a phone call or send a […]
Posted May 15, 2015 by Lê Hoàng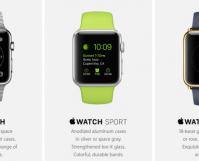 Besides controlling the music playing on your iPhone or on iTunes, the Apple Watch can also play music files stored on the watch itself without having to connect to your phone. However, none of your music is synced to the watch by default. You have to select the playlists manually.
Posted May 15, 2015 by Lê Hoàng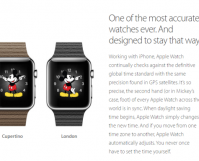 On the Apple Watch, Glances are like mini versions of full apps and provide summaries of key content from the apps you use most frequently. Glances can be accessed by swiping up from the watch face. Since a Glance takes up the whole screen, it may take several swipes to the left to access the […]