Posted February 16, 2015 by Walker Rowe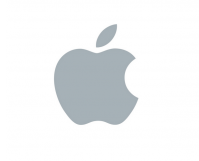 I already have Google Drive and Microsoft OneDrive set up on my computer, but I am reluctant to add Apple iCloud because I have lost documents with Microsoft OneDrive.  Will icloud work any better or be any safer? Despite some possible risks, I am going to add iCloud Drive to my Windows computer. In this […]
Posted February 14, 2015 by Walker Rowe
Apple has cloud storage just like Microsoft (Microsoft One) and Google (Google Drive).  It is called iCloud. Setting it up can be quite an ordeal, and Apple only gives you 5 GB of free storage, which is enough for 1,000 5 MB photos. (Photos can be sized much smaller.) That is to be expected of […]
Posted February 14, 2015 by Lê Hoàng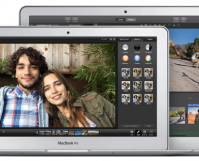 If you connect your Android phone to your MacBook, chances are your phone will not be recognized. Therefore, transferring files between the two devices is not possible. Luckily, it is quite easy to fix this problem. Read on to find out how.
Posted February 13, 2015 by Lê Hoàng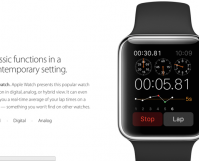 An Apple Watch app is capable of communicating with its parent iOS app. Developers can take advantage of this feature and bypass the limitation of a watch app by performing long-running, complex tasks on the iOS app and passing the data back to the Watch app. Read on to find out how.
Posted February 12, 2015 by Lê Hoàng
By default, every time you plug your iPhone or iPad into your Macbook, the Image Capture app will be launched automatically so that you can immediately start importing new photos. While this feature may be convenient for people who often send photos back and forth between their devices, it can be a nuisance for others. Fortunately, it […]
Posted February 7, 2015 by Leomar Umpad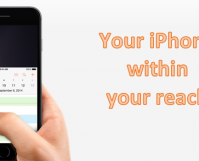 Apple's latest phones, the iPhone 6 and the iPhone 6 Plus, are on the bigger-screen side of the phone-size spectrum. While devices with bigger screens provide users with many advantages, most will agree that one of the disadvantages of having a large screen is its one-handed usability. One will have a hard time handling and […]
Posted February 6, 2015 by Lê Hoàng
If you have several contact entries in your iPhone's address book that point to the same person, follow this tutorial to merge them into one entry to keep your contact list organized.
Posted February 1, 2015 by Lê Hoàng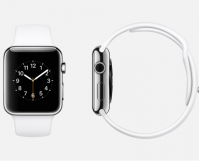 A page-based interface in an app is useful for displaying non-hierarchical content. If your iOS app includes a page-based interface, it makes sense to use the same interface in your Apple Watch app. Read on to find out how to do it in Xcode.
Posted January 29, 2015 by Lê Hoàng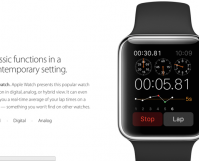 The Apple Watch comes in two different sizes: 42 mm and 38 mm. With very limited screen space, apps must be designed carefully so that users can use them easily even on such a small screen. Developers who make apps for the watch can make adjustments according to the size and provide users with the […]
Posted January 25, 2015 by Lê Hoàng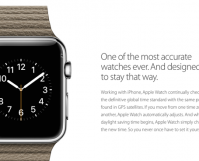 An Apple Watch app is different from its iPhone counterpart in the way that data is sent between screens. Find out how to do it in this tutorial.