Posted May 13, 2018 by Leomar Umpad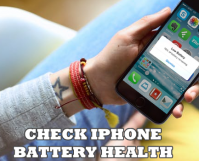 Do you think your iPhone's battery last shorter than it was before? Are you left wondering when the best time to replace your device's battery is? If you are using an iPhone 6 and newer devices running at least iOS 11.3, then we have good news for you. Apple has introduced a beta feature that […]
Posted May 13, 2018 by Sheraz Ali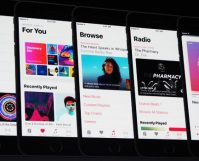 You're listening to the emotionally charging and adrenaline pumping sounds of ACDC when suddenly a notification pops up and breaks the whole tempo. Being a music fanatic, that would infuriate me. An arrival of a text, an app update or a notification of any sort, could invade your personal space, and chime down the music volume, without […]
Posted May 9, 2018 by Sheraz Ali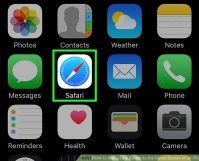 Ever felt frustrated when you have to type in complete web addresses in your iPhone's web browser, especially when you were running out of time for something? It gets hectic sometimes, doesn't it? Having to access first the browser, typing in the web address, wasting some more precious seconds to correct typos and waiting some […]
Posted May 8, 2018 by Sheraz Ali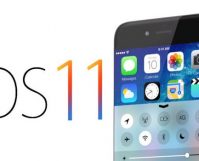 How to Turn Off Auto brightness in iOs11? You can still turn off auto brightness in iOs 11, but Apple has, for God knows what reason, made it harder for users to disable it. Many users absolutely despise the auto-brightness feature, because it adjusts the brightness of the screen, without their consent. For instance, if […]
Posted April 30, 2018 by Leomar Umpad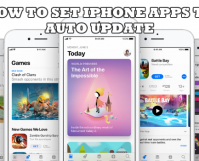 Apps get updates from time to time to add or remove features, improve application performance, address issues, and to improve total users experience. This article will discuss how to enable automatic app updates on iPhone.
Posted April 27, 2018 by Sheraz Ali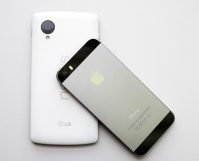 The way Millenials text is atrocious. If they don't disable predictive text, they face constant nagging from Android's default predictive keyboard. Turning off this feature is absolutely essential if your native language isn't English. One of the things I love about android is its customization. You can adjust its settings in many different ways to meet your […]
Posted April 24, 2018 by Slavcho Andov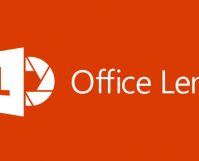 Living in a digital era we have access to tons of applications that we use for digital documents. Regardless if it's a documents that you just typed on Microsoft Word or you just received a contract in a PDF format that you need to sign, millions of documents are digitally handled all over the world.
Posted April 22, 2018 by Leomar Umpad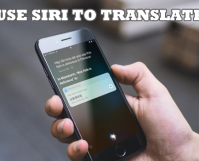 Siri is not your ordinary AI assistant. iPhone's famous intelligent personal assistant can now do more than answer queries. Siri can now translate languages. This article will teach you how to use Siri to Translate on iPhone. If your iOS device is running on iOS 11 and higher, then your phone supports Siri's translation feature. […]
Posted April 12, 2018 by Slavcho Andov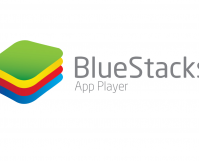 Since it's initial release, computers have come a long way and so have the applications and games that all of us love and use. Even though there are tons of software solutions for almost anything that you might ever need for productivity or fun, there are still some useful apps or games that are not […]
Posted April 3, 2018 by Slavcho Andov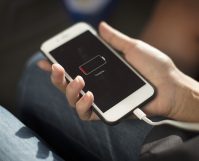 Even though we still call them phones that we use for their original intended purpose, to make calls, phones are a lot more than just devices in our pockets. Smartphones today are companions. Everyone that has a smartphone has the ability to be in touch with people either by email or an instant messaging service, […]
Posted March 31, 2018 by Leomar Umpad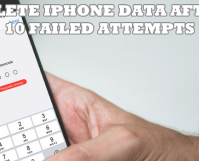 Data security and privacy are one of Apple's top priority. To keep your iPhone secure and private, you have an option to delete the data on your iPhone whenever someone forcefully tries to use the device without your permissions. This article will teach you how to set iPhone to erase all data after 10 failed […]
Posted March 29, 2018 by Sheraz Ali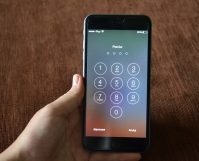 Protecting important media, files and documents from uninvited visitors is the right of every user. I mean, heck, we have so much important stuff stored on our Iphones, including naughty pictures of our many girlfriends, that any minor intrusion by the hands of our friends, siblings or an arch nemesis can land us in dire […]