How Do I Download Over a Cellular Connection on Spotify?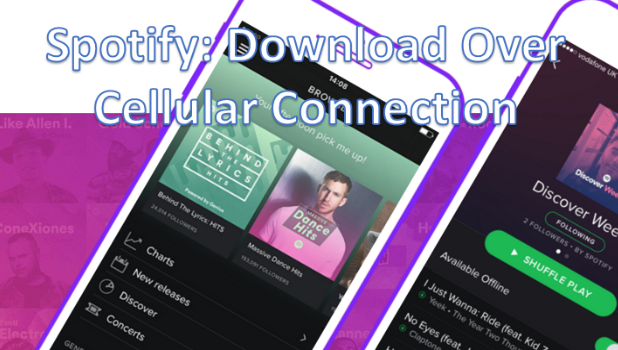 Spotify is a music application that allows you to search for songs, create playlists and discover new music, including tunes that are starting to move up the charts. Spotify is free for everyone, but you can upgrade to a premium account and enjoy additional perks. One of the advantages of getting a premium account is that you can download music and play it online. By default, the download is only allowed when you are on Wi-Fi, but you can download over a cellular connection on Spotify by following the instructions provided in this tutorial.
With millions of songs on their database, it is easy to do a quick search for your favorite song, listen to suggested playlists, and download songs so that you can play them offline. If you are using your network's data connection and you want to download over a cellular connection on Spotify, then you need to tinker with the settings.
How to Download Over a Cellular Connection on Spotify
To start downloading using your mobile data on Spotify, follow these steps:
1.Go to your phone's Home screen. For both Android and iPhone, the quickest way to go to your Home screen is by pressing the Home button.

2.From the Home screen, open Spotify.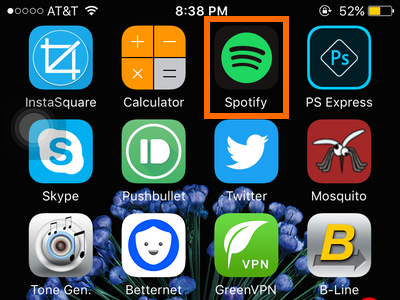 3.In Spotify, tap on the Settings icon on the lower part of the screen.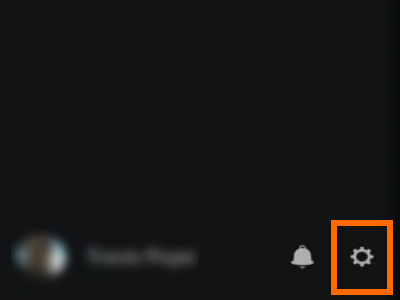 4.From Settings, open the Streaming Quality option.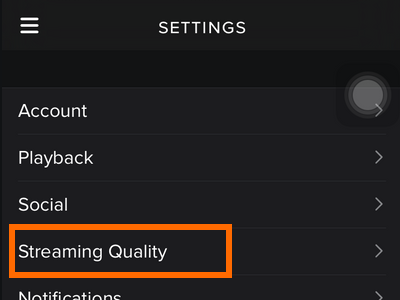 5.From the Streaming Quality page, scroll down to the lowest part of the screen.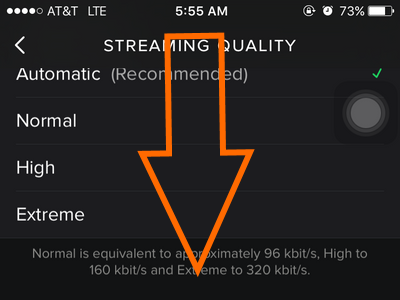 6.Located on the lowest part of the page is the option to Download Using Cellular. Tap on the switch to allow downloads over your cellular network.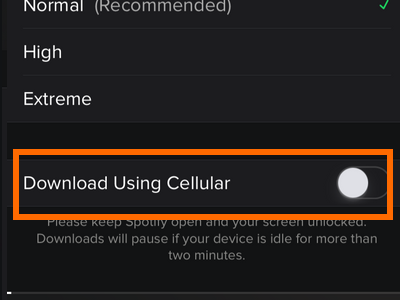 7.Once enabled, you can now download over a cellular connection on Spotify.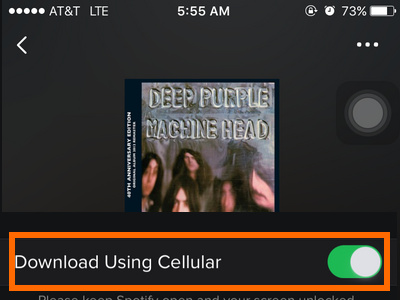 Frequently Asked Questions:
Q: I have already enabled the feature, but I am still unable to download over cellular data.
A: You need to make sure that you have an internet connection on your device. Also, some devices have problems when you connect to mobile data and on a Wi-Fi connection at the same time. If this is your case, temporarily disable your Wi-Fi connection to proceed with the download.
Q: Will this affect my network provider's billing on me?
A: Depending on your plan, you may incur additional charges. For those who are on unlimited surf and download plans, downloading over cellular network on Spotify will not cost you anything. Call your network's customer service and inquire.
Q: The download does not proceed, or it stops. I have a working internet connection.
A: Check to see if your device's memory is full. Insufficient phone memory will cause downloads to stop.
If you have any more questions about using your mobile data to download songs from Spotify, leave a comment in the section below.
The Conversation
Follow the reactions below and share your own thoughts.