If you are trying to get your small business off the ground, you need all the help that you can get. Thanks to technology, your smartphone or tablet can be one of your best assets. Embrace what technology has to offer by downloading apps that can help you manage your business with ease. Here are some small business apps that are worth checking out.
1.

Spark

If you hate the user interface of Gmail, Yahoo, or whichever e-mail that you currently use, an innovative app called Spark might be exactly what you need. Replying to e-mail messages does not need to be a burden on your to-do list anymore. Mailbox used to be the go-to app for anyone looking to change their e-mail interface; however, it shut down in February of 2016. Spark is the best alternative specifically for email if you were previously a Mailbox user. Now you can take control of your inbox and easily get through your e-mail messages.
2.

Pushover

There are hundreds of ways to contact one person on several different devices. Keeping track of your employees, vendors, customers/clients, and everything else can be difficult. You could be wasting hours each day checking every possible means of communication on all of your devices to make sure that you have not missed anything important, and you know that time is money. An amazing yet simple app called Pushover will allow all of your notifications from texts, email messages, social media contacts, voicemail, and any other means of communication that you have to land in one place. This way, you can check the one app and nothing else when you need to communicate with people.
3.

Rescue Time

If the apps on your phone or computer easily distract you, Rescue Time can help you be more productive. You might think that you spent five minutes on social media and ten minutes on a game during your lunch break, yet hours have passed and you cannot understand why you did not get more done. Rescue Time will track how you spend your time on your device throughout the day so that you can see exactly how much time you spent on each app.
4.

ABLV Internetbank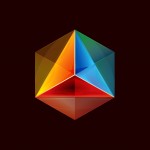 The ABLV bank app allows you to monitor bank accounts and cards all in one place. If you send and receive money from other private banks, you can do so through the app to make transactions easier. You can even manage international transactions, making it simple to manage accounts when you sell products or services internationally. This app requires the iOS operating system, so it is compatible with iPhone, iPad, or iPod Touch.
5.

Expensify

As a small business owner, you need a good way to track your business expenses. Expensify is a simple app that will track all of your expenses and generate reports for you. There are two simple ways to keep track. One way is that you can link your bank accounts directly to the app so that every purchase you make will be added to the report. If you do not have a separate account for your business yet or if you just do not want to link your accounts to it, you can simply snap a picture of your receipts with your phone, and the money will be added to the report. You can sign up for a free trial.
6.

Square

If you are selling items in person, Square is a fantastic app that allows you to take credit card payments. You simply plug a credit card reader into your tablet or mobile phone, pull up the corresponding app, and type in the sale. After you swipe their cards, customers can electronically sign on your device, just like they would with a credit card machine at the store. They can even choose an option that allows them to have their receipt e-mailed to them. All of your sales will be saved in the app, and your profits will be easily trackable.
7.

Wunderlist

There are a million apps that offer a to-do list; however, Wunderlist is much more effective than any other. You can create as many tasks as you need and share them with anyone else who needs to see them. If you want to keep employees on task, you can create task lists for specific employees and sync them to those who need to see them. Therefore, you can easily delegate responsibilities to your employees, set deadlines, and more. You can use the basic version of Wunderlist for free, and the business version is only $4.99 per month.

You can find many amazing apps for small businesses that you can download to increase your productivity. Make sure you have every advantage possible to ensure the success of your business. The apps will make life easier by helping with expenses, time management, and more.

Thanks to the apps that are available today, managing a small business has never been easier. Whether you need help managing your expense accounts, communicating with customers, or managing employees, there is an app out there for you. Download these apps today. You will be happier because managing your business will be much simpler.