Parental controls on Windows 7 help to limit your child's computer activity. Through the following directions you can prevent your kids from playing games that are rated for adults.
Make sure that your child or children all have standard user accounts. Parental controls can only be applied to non-administrator accounts. A child with an administrative level account could change the parental controls anyway.
1.Click on the Start button and select Control Panel.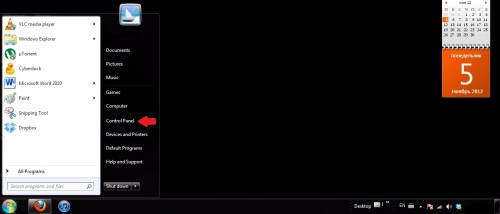 2.Under User Accounts and Family Safety click on Set up parental controls for any user.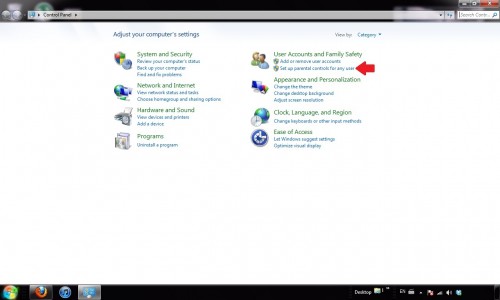 3.On the right hand side select Game Rating Systems.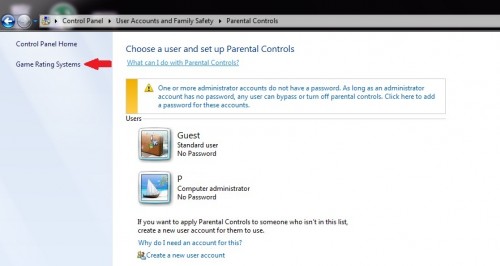 4.A list of game ratings will show up. Select the one you want to use. Note that the rating system will apply to all users. Press OK.