Many people find the desktop Computer icon in Windows 7 to be unattractive. Using the following steps, you can easily change and personalize the Computer icon.
In prior versions of Windows, it was called the "My Computer" icon. In Windows 7, it is referred to as the "Computer" icon. Either way, users frequently want to customize this desktop icon. To do so, just follow these easy steps:
1. Right click on desktop and choose Personalize.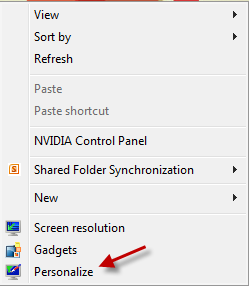 2. Click on Change desktop icons in the Personalization window.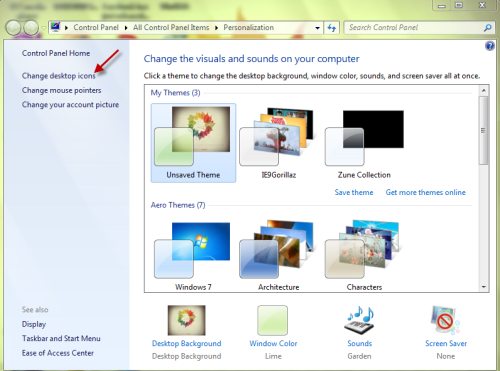 3. In the Desktop Icon Settings window, choose the Computer icon (or the icon you want to change. This include Network icon, Recycle Bin icon, User's files icon) and then click Change Icon….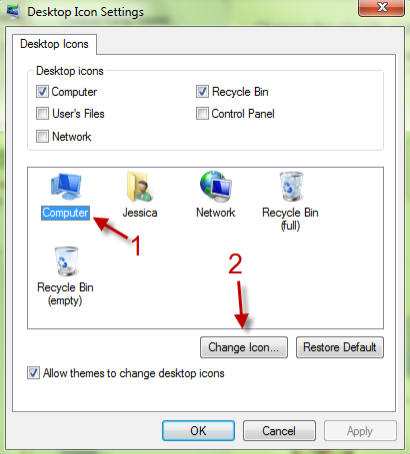 4. You can choose provided icons in Change Icon window if you like them, otherwise, click on Browse… to choose your own icon.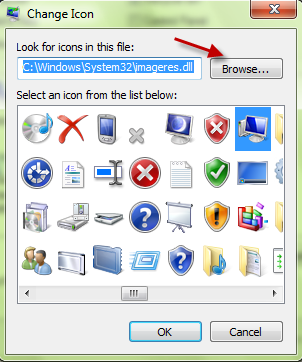 5. Point the window to your icon (supported format: .icon, .icl, .exe and .dll), click on Open.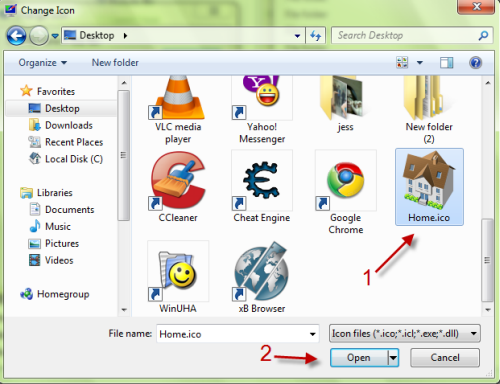 6. Back to Change Icon window, click on OK again to close and save the setting.