Ovi Store is a great place for Nokia users to find and download applications, games, themes, videos and sounds. However, typically one must use a compatible phone or Ovi Suite. This tutorial describes how to download from Ovi Store directly to your computer from your browser. Detailed instructions are given for finding the direct links to the .jad files and on how to convert sis.dm files to .sis files.
Update 1: With the new Ovi Store update, some models may not work with method 1. Please try method 2.
Update 2 (9/17/2011): Update a working solution for method 2.

Method 1:
This requires using firefox as the browser. You will also need a Nokia user account which is typically the account you would use on your phone.
1. Install User Agent Switcher add-on and restart your Firefox.
2. Go to Tools->Default User Agent->Edit User Agent.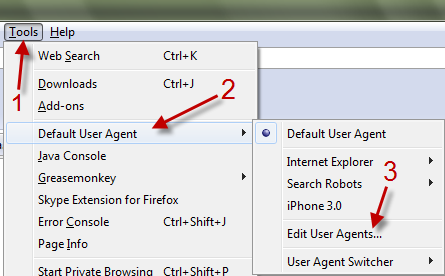 3. In User Agent Switcher Options window, choose New->New User Agent…..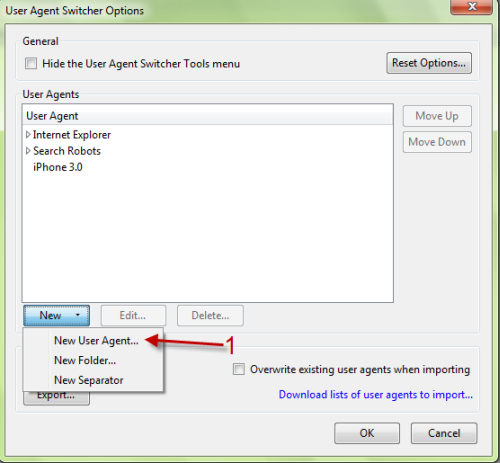 4. Provide your phone name in Description field, change the User Agent field to the phone's suitable User Agent code and hit OK. Because Nokia has many phone models, we can not provide exactly your phone model's user agent code. If you need it, feel free to leave a comment and we will reply to you as soon as possible. Here are a few that should work:
S60v5 5800 user agent code: Mozilla/5.0 (SymbianOS/9.4; U; Series60/5.0 Nokia5800d-1/10.0.008; Profile/MIDP-2.1 Configuration/CLDC-1.1 ) AppleWebKit/413 (KHTML, like Gecko) Safari/413
S60v3 E71 user agent code: Mozilla/5.0 (SymbianOS/9.2; U; Series60/3.1 NokiaE71-1/101.07.79; Profile/MIDP-2.0 Configuration/CLDC-1.1 ) AppleWebKit/413 (KHTML, like Gecko) Safari/413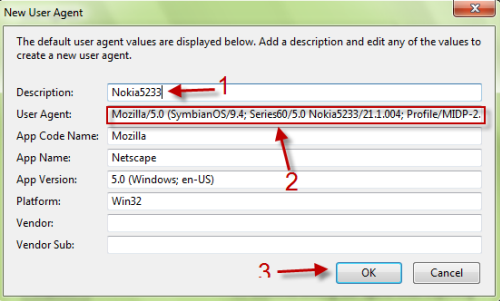 5. Back to the User Agent Switcher Options, click on OK to close the window and save the setting.
6. Go to Tools->Default User Agent->Your phone model.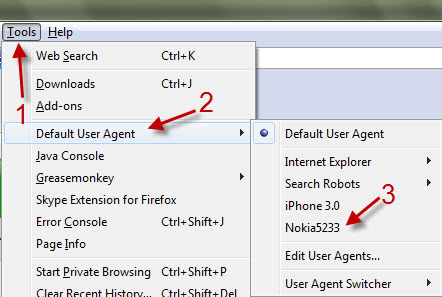 7. Now you can go to https://store.ovi.mobi/ and enjoy downloading applications, games and such right from your browser.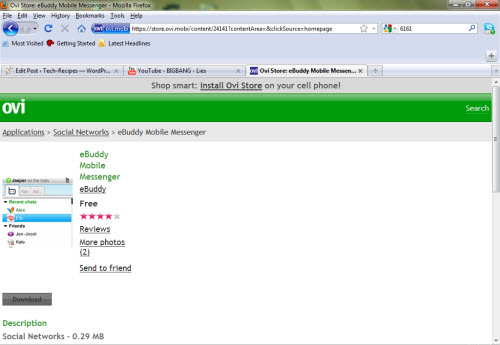 Method 2:
Special thanks to @Chris for this quick method.

1. Go to Store.ovi.com from your computer browser.
2. Log into your Ovi account.
3. Set your phone model.

4. Choose your applications or games.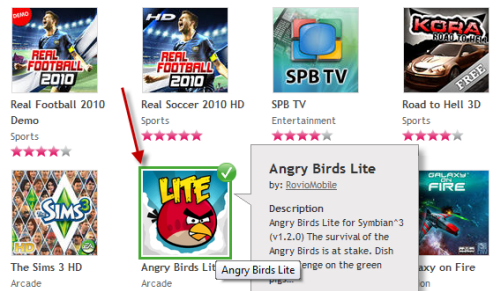 5. The URL of the software will look like below.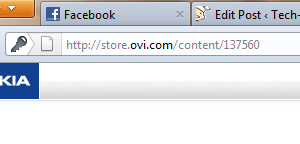 6. In the address bar, add /download to the end of the URL, and hit Enter.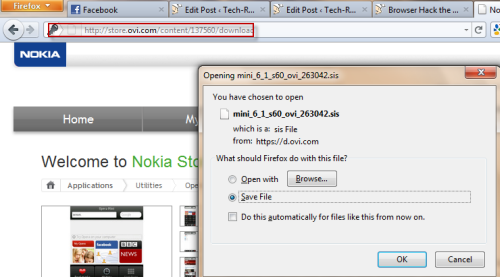 Note: These two method work with free apps and games.
If you download games, you may notice that you have downloaded a .jad file instead of a real .jar file. Here is how to get the direct link from Ovi Store from the .jad file.
1. Choose the game you want to download, hit Download. When the Firefox download window appear, choose Open with. You can open the jad file with notepad or Microsoft Word. (I recommend Microsoft Word because it is easier to find the download link). After that, click OK.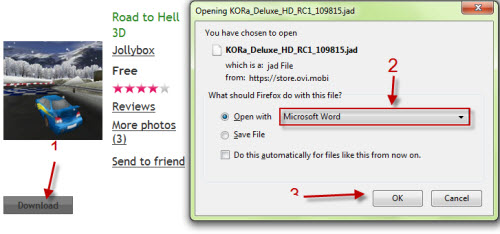 2. Look for the line begins with https://d.ovi.com, copy and then paste it to your browser address bar, hit Enter. It will work!
If you downloaded a file that has the extension .sis.dm, here is how to convert it back to .sis and install on your phone:
1. Download XIV32. After that, open the exe file from the zip.
2. Open the file with extension .sis.dm by XIV32. You can drag the file to the program's window.
3. Look for the first 7A hex string. (you can use Ctrl+F to search). We will delete all strings from the begining to that string. Please do it carefully.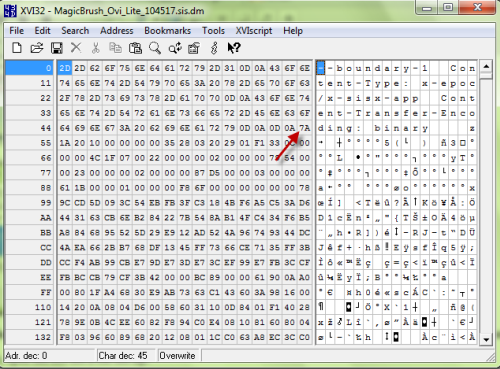 After that, it will look like this: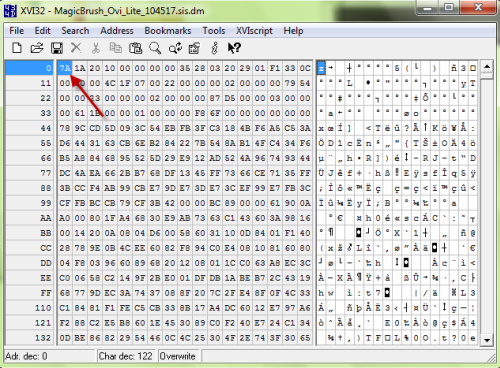 4. Scroll down the bottom, look for the first – symbol (in – – boundary). Delete from there to the end.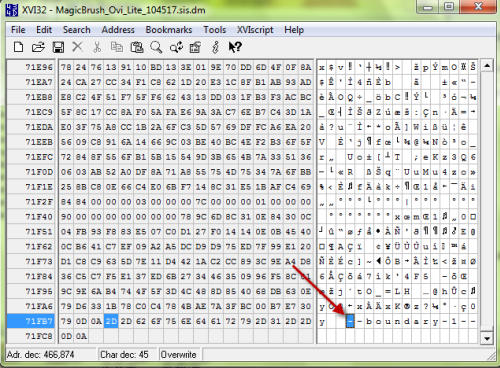 It will look like this: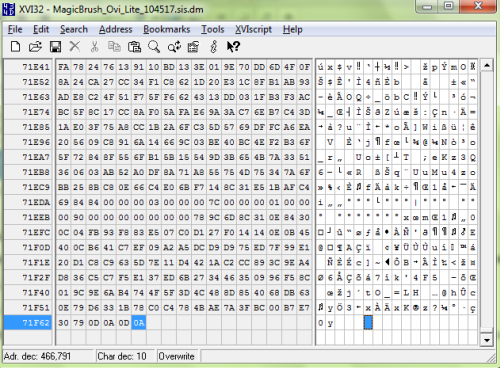 5. Go to File->Save as. You can save that file with the extension .sis now. It will work on your phone