Parents can set limits on when their children can use their computer systems.

You may be away from home or stuck at work, and your kids decide to take the opportunity to spend a few extra hours on the Internet instead of focusing on their school work. Fortunately, there is a way to prevent them from logging into the computer during certain hours. Setting parental controls helps to ensure that your kids stick to their routine whether you are home to monitor them or not.
Note that for this to work, your kids must have a standard user account as parental controls do not apply to administrator accounts.
1.Open up the Start Menu, and select the user icon.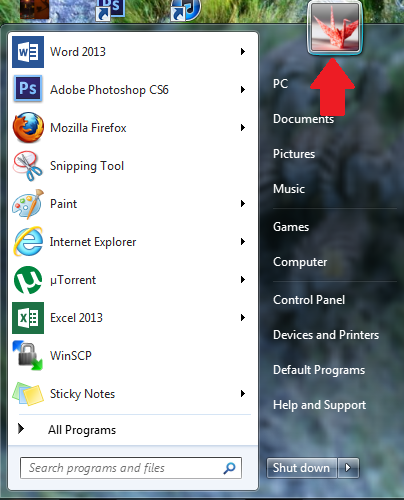 2.Under Make changes to your user account, select Manage another account.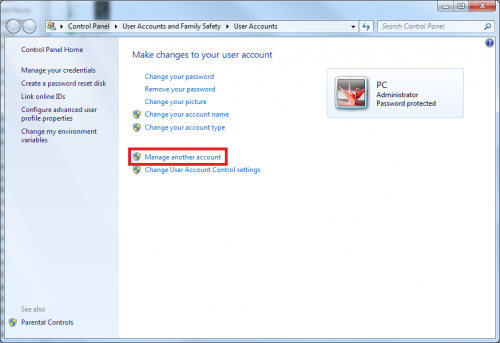 3.At the bottom of the page under Additional things you can do, select Set up Parental Controls.
4.Under Users, select the account on which you wish to set limits.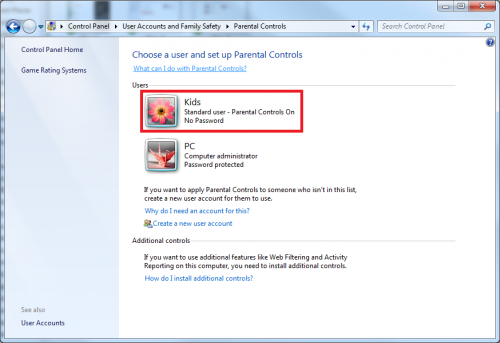 5.First, make sure that the Parental Controls are enabled, if they are not already. Then under Time Limits, click on Off to switch it to On. This would be a good point to consider enabling controls based on gaming ratings as well.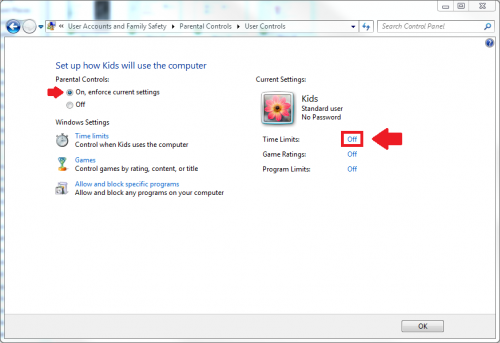 6.Now, you will see a chart with all the hours within a week. Select all of the hours during which you want to restrict access. You can either click and drag to make a large selection, or click on each hour individually.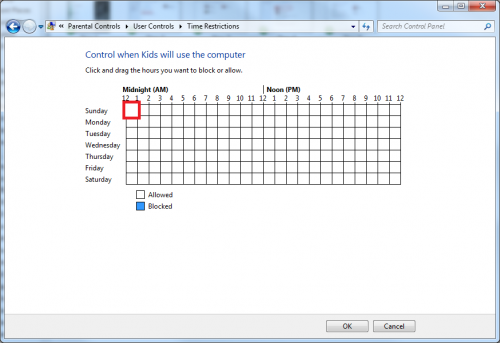 7.After you have created your desired schedule, begin enforcing it by clicking OK.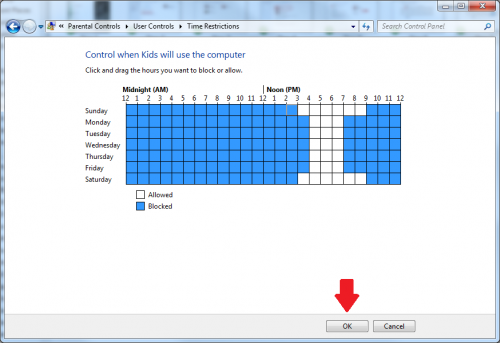 After setting the hour-based restrictions, you will always know that your kids cannot gain access to their account if the allowed time is outside their boundaries.
Do be aware that hacks for the parental controls exist so some trustworthiness from your children is still required.