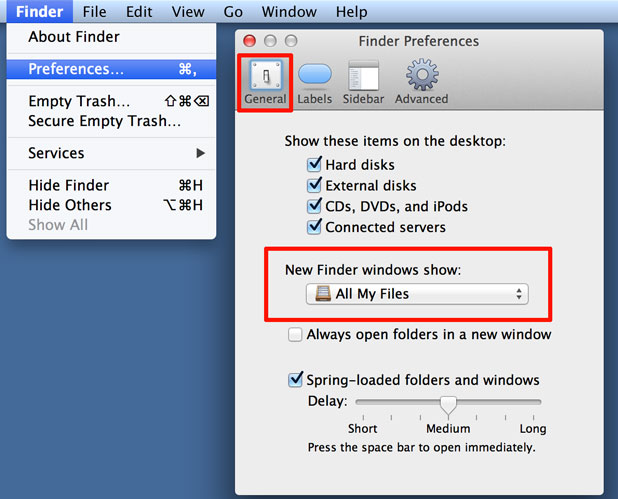 In recent versions of OS X for Mac systems, new Finder windows default to the All My Files favorite listing. This can be changed to a different folder location instead.
The "All My Files" feature is an attempt to make the OS X Finder more user friendly. This hybrid view for Finder will group files based on whatever criteria the user wishes. I frequently use it to see which files are consuming the most space. Other users enjoy sorting by the master application that opens the files. However, many users do not like this feature.
Charles sent us the following question:
"Since upgrading OS X on my MacBook Pro, new Finder windows always show the All My Files window upon loading. This screen takes a few seconds to load and it drives me crazy! Is there any way to disable this feature or force it to load a different folder instead?"
Since these complex functions requires OS X to know information about every file on your computer, on some systems the "All My Files" window can be slow. Additionally, if you always work from my particular folder (such as the Desktop), having Finder default to that location makes a lot of sense.
Luckily, we can change the location through Finder's preferences.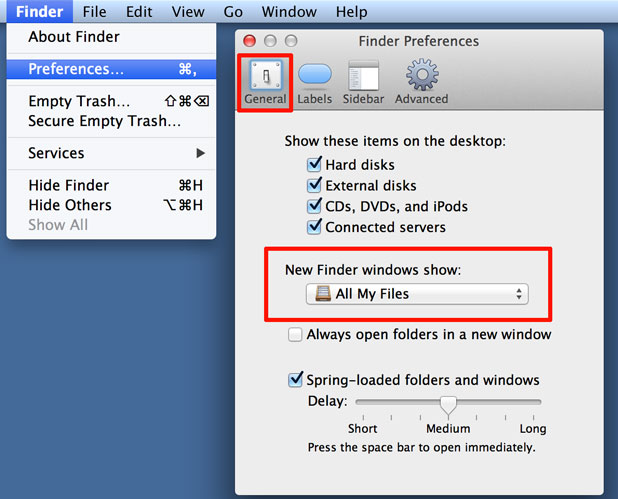 1. Open the Finder menu
2. Select Preferences
3. Pick the General tab
4. From the New Finder Windows Show drop-down box, select the new default location.