I have spent the last several years being perpetually perplexed by the keyboard of my Windows 7 laptop. Whenever I press the single quote (') or double quote (") keys on my keyboard, they do not show up until I type the next character. If the next character happens to be a vowel, it produces an accented character not commonly used in English. This has resulted in quite a bit of unnecessary frustration as I wrestle with my computer while trying to crank out essays and articles.
It turns out that this issue is caused by the Regional Language being set to US English International instead of US. This could be the case even if you have no memory of ever selecting a keyboard language. Fortunately, it only takes a few minutes to change your keyboard settings, and the problem will be fixed for good. Make sure to restart your computer after making the changes outlined below for the fix to take effect.
1.Click on Start, and then click on Control Panel on the right side.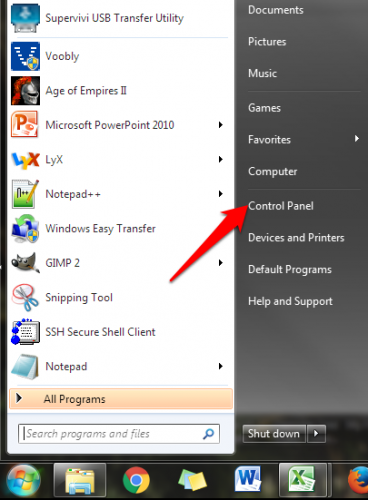 2.Scroll through the list of settings until you see Region and Language. Click on it to open it.
3.Go to the Keyboards and Languages tab on the top of the dialog box and click the Change keyboards… button.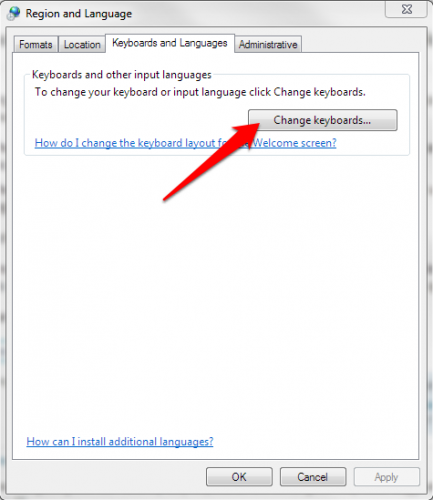 4.Take a look at what keyboards you have added. If you are having the problem with the quotation marks, it is likely that your primary keyboard (the one on top) is set to United States- International. Click to select this keyboard from the list, and click the Remove button. Apply your changes, and click OK to exit out of the window. You can go ahead and close out of the Region and Language and Control Panel windows now.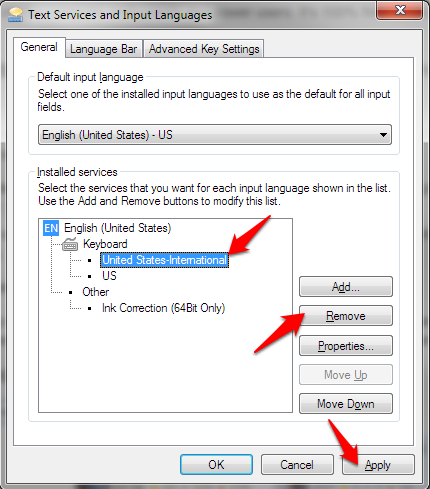 5.Restart your computer to make sure that the changes take effect. Restarting your computer is always a good practice when making changes in the Control Panel.