Links that come from other apps to Internet Explorer will be opened in the current tab. This feature can be very annoying because the new site will replace your current open tab. Fortunately, you can make IE open incoming links in a new tab.
I hate when I open a hyperlink from a game or a newsreader, and IE replaces my current open website with a new one. Then, I have to copy the link, manually open a new tab, and paste the link there so that I can view both websites. The steps in this tutorial have helped me solve the problem.
1. While you are in the Live Tile screen, swipe to the left of the screen to access the app list, and launch the Internet Explorer app from the list.
2. Once the app is loaded, tap the three dots icon to open the menu, and then choose settings from the list.
3. The option that we are looking for is hidden in the advanced settings, so you need to tap on the advanced settings option to access it.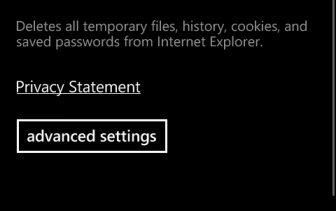 4. In the advanced settings screen, find the Open links from other apps in option, and set it to a new tab.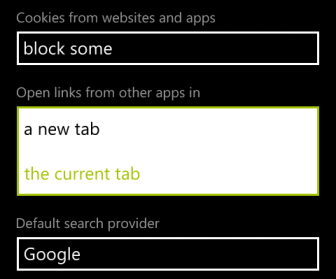 5. Once you have selected this setting, just go back to the main user interface. The setting will be saved automatically.