Whenever you insert an SD card into Windows Phone 8, it will ask if you want to store content on the phone or on the SD card. If you have chosen one of these settings and later want to switch to the other, this tutorial will help you.
Using an SD card to store content such as videos, pictures, and music is recommended. This is because the phone storage of WP8 devices is very limited. Your phone storage should have as much space available as possible since you cannot install apps on an SD card.
1. Swipe to the left of the screen to access the app list. From there, choose Settings.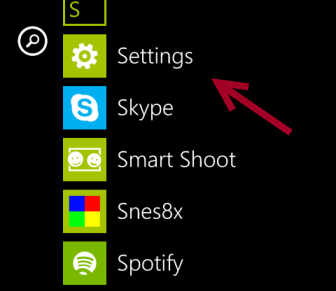 2. In the Settings screen, find the phone storage option, and tap on it to continue.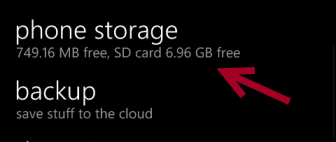 3. In the phone storage screen, find the Store new music + videos on option. Tap on it to expand the available choices. You are allowed to store the content on the phone or on an SD card.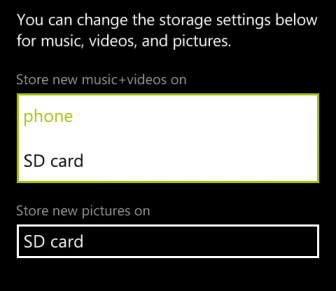 4. The Store new pictures on option allows you to change the default location for new pictures. Choosing this option is similar to the previous option.
5. When you are done, just exit the Settings screen. All the changes will be saved. Future pictures, videos and music will be stored on your desired locations.