By default, email messages inside the email app of Windows Phone 8 will be grouped into conversations. Although this feature makes your inbox more organized, it also causes problems when you want to find a particular email according to the time you received it. If you do not like it, this tutorial will help you sort out the problem.
1. Swipe to the left of the screen to access the app list, and choose the email account for which you want to disable the conversation view.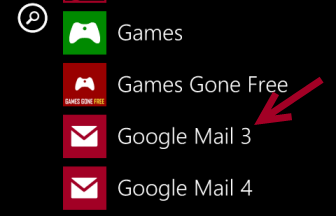 2. Once the mail app is loaded, access its menu by tapping on the three small dots icon, and then choose settings to continue.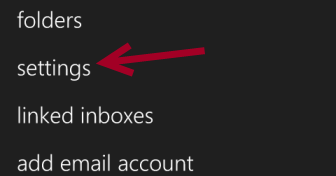 3. In the settings screen, find the Conversations option. By default, this option is turned on. Move the slider to the left to turn it off.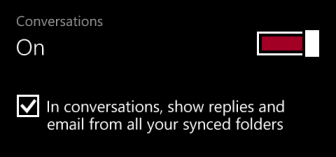 4. When you have finished configuring, just go back to the main mailbox, and wait for the app to reload. After the reload, all email messages will be listed separately and sorted by time. The screenshots below demonstrate the differences.
Before: Email messages are in groups. To see all messages, you have to tap on the thread to expand. Email messages inside a thread will be displayed with an indented space at the beginning.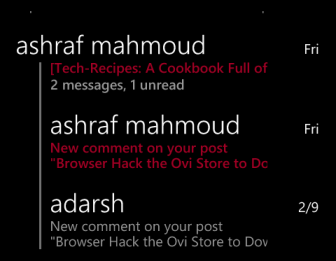 After: