All you have to know is your flight number, and Google Now will track your flight's information for you.
With Android Jelly Bean 4.1 and later, Google Now will follow the status of your flight.
1.Open Google Now. This is done differently on various phone models. In general, you will either drag your home button upwards, or press and hold it until the Google Now icon appears for you to press.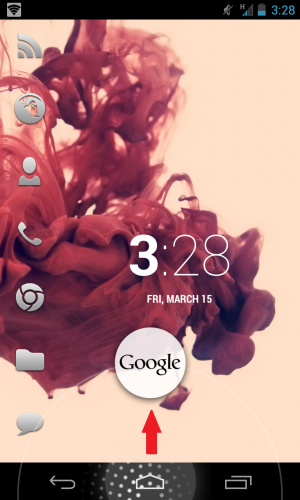 2.Scroll to the bottom of the page, and select the three dots icon that will open up the menu.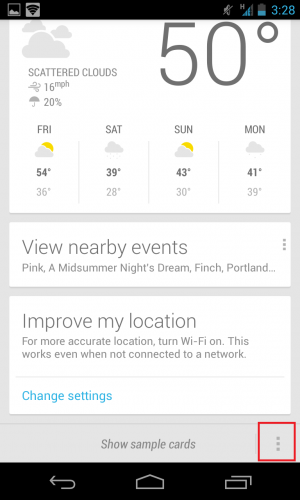 3.Select the option labeled Sample Cards.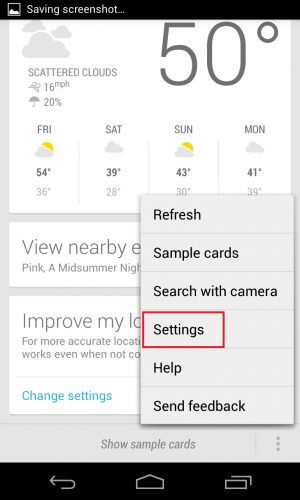 4.Here, you can see a variety of different applications for Google Now. For this tutorial, scroll and select Settings under the Flights option.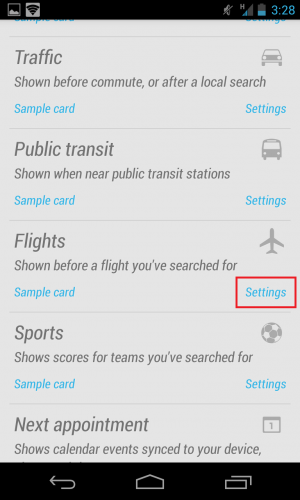 5.In the top right corner, press the On/Off button to turn your Flights card on. Also, make sure that the Notifications are enabled in the section below.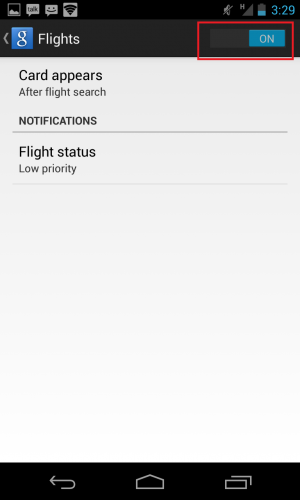 6.Navigate back to the Google Now homepage. Using the search bar, type in your airline and your flight number, and press enter.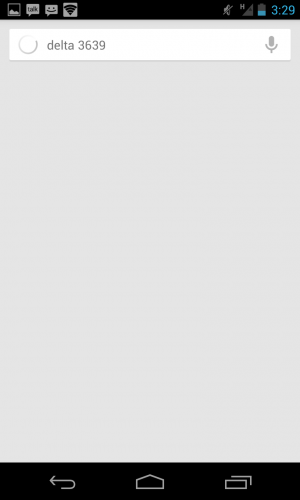 7.This will bring up your flight information as shown below.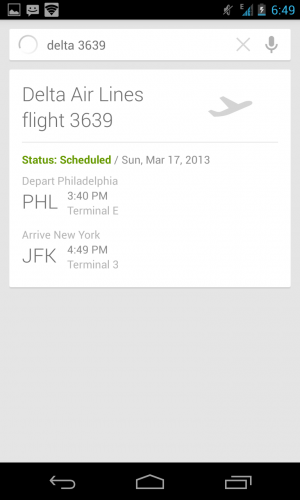 Now that you have enabled your flights card and searched for a flight, Google Now will include the flight in your homepage. You will also receive notifications closer to the time of your flight that will both remind you of your departure and alert you of any changes or delays.