Windows Phone 8 comes with flexible language options that allow users to change languages while still remaining in the original regional format. If you are not using English but still want to access the Store for the US market, you can do it through these settings as well. Continue reading to find out how.
Please note that you do not have to change every language setting to match. Just change the one you need and leave the rest as they are. The phone will still work fine.
1. Swipe to the left of the screen to access the app list. Choose Settings to continue.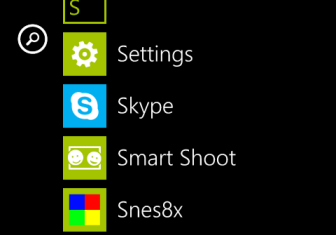 2. Find the language + region option in the Settings screen. It can be found near the bottom of the screen.

3. In the language + region screen, there will be several language options for you to change. Phone language lets you change the language of the whole system. Country/Region is useful when you want to access the Store from another country. The Regional format lets you tweak the format of Date, Time, and Currency. The Browser & search language option lets you change the language that will be displayed in Internet Explorer and the Bing app.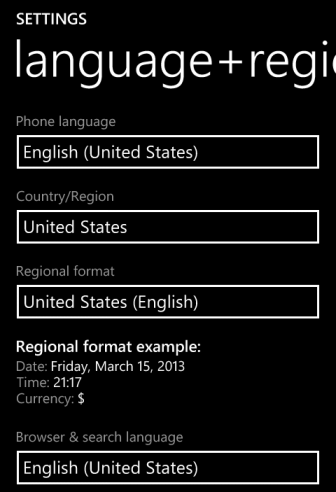 4. After changing the settings, you may be required to restart the phone so that the phone will show the new language correctly.