Setting different notification sounds for your apps can help you identify which app or event is causing the buzz on your phone without even looking at it. This is especially helpful when you are busy. By simply hearing the sound, you can decide whether it is an important notification that you want to read immediately or something that can wait until later. This tutorial will show you how to do that on your Windows Phone.
Before we start, make sure that your phone is up-to-date. You can check for updates from the Settings section.
This tutorial is written for Windows Phone 8.1. As of this writing, this version is not yet available to the public. You can, however, join the developer program to use it early.
1. From the start screen, swipe to the left to access the app list, and choose Settings. Alternatively, you can tap the Settings tile if you have one on the Start screen. Both of these tiles will lead you to the same screen.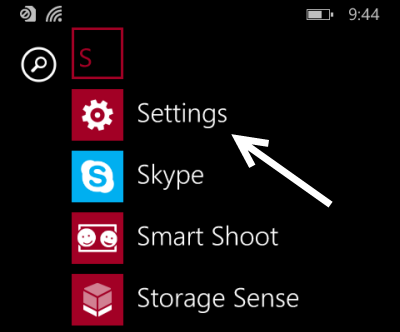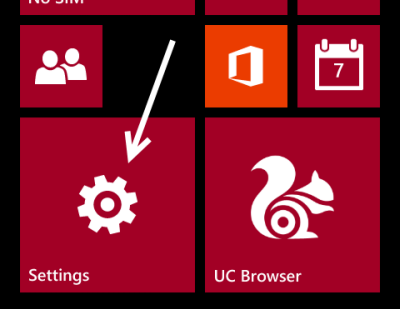 2. In the Settings screen, make sure that you are viewing the system section, and then swipe down the list until you find the notifications + actions option. Tap on it to continue.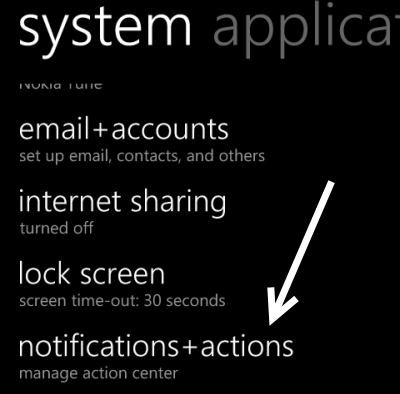 3. The notification settings screen contains several options at the top that let you tweak the notification panel. However, the option we need is located at the bottom of this screen. Here, you will find all the apps that use the notification feature. Tapping on any app will let you configure its behavior.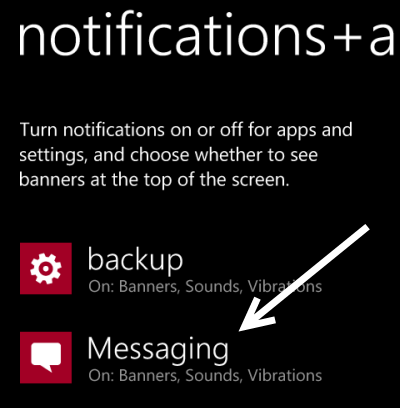 4. For all the apps that use the notification feature, you will have an option to change the notification sound. You can choose either the sounds that comes with the systems or your own. However, make sure that each one is unique so that the apps are easily identifiable. In addition to changing the sound, you can set the vibration mode and show or hide the notification banners for an app in the same screen.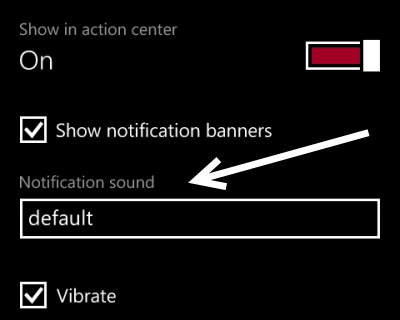 5. Exit the screen to preserve the change.