In Windows 8 users are asked to use a Microsoft Live account to log into the system. This allows syncing and sharing personal data across multiple devices very easily. However, this can be very dangerous if someone gains unauthorized access to your Live account. To avoid this situation, many users may want to use a local account instead.
One of the wonderful new features about Windows 8 is the ability to sync and share easily. Microsoft does this by relating everything to your Microsoft Live account. Along with the data that is shared will be personal information. Weighing the risk and benefits of syncing in this fashion can be a difficult task.
If you do not wish to use a Live account to sync and share across multiple computers, you can use this technique to login using a local account instead.
1. Move your mouse to the bottom right of the screen then move it up to access the Charms bar. Click Settings.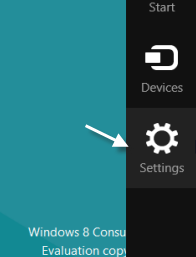 2. Click More PC settings.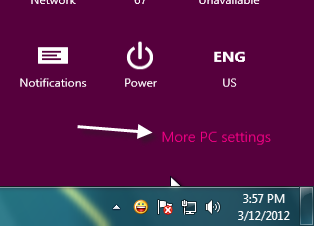 3. In the PC settings screen, choose Users.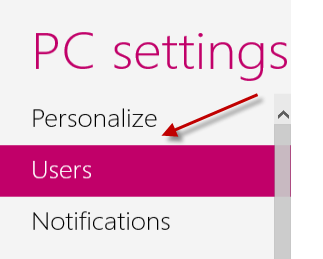 4. On the right-side screen, click the Switch to a local account button.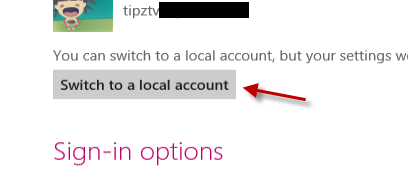 5. To process creating a local account, you must provide the password of the current Windows account. When you are done, click Next.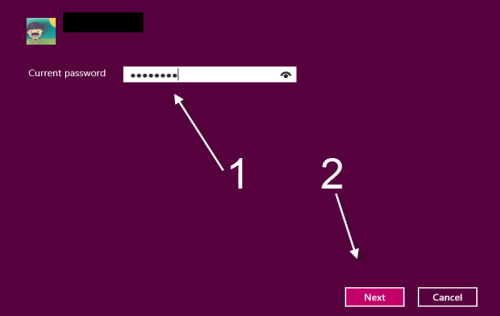 6. Now, Windows will let you create a new local account. Required information are: User name and Password (type it in both password field)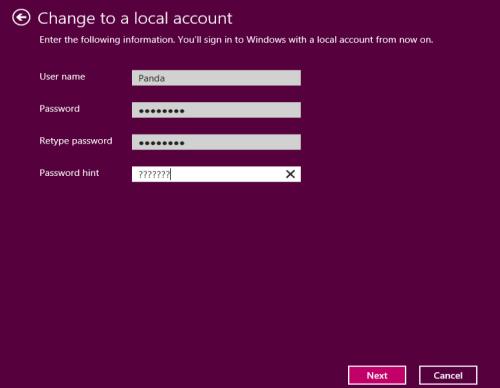 7. When the local account is created, you will see a screen like below. Just click Sign out and finish.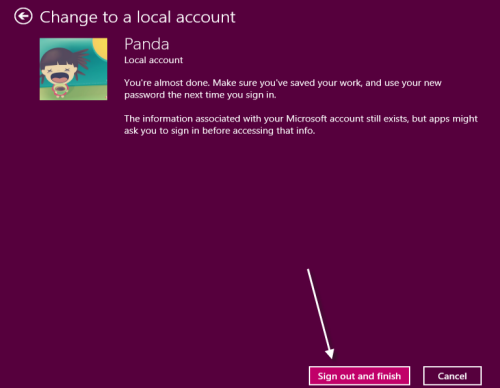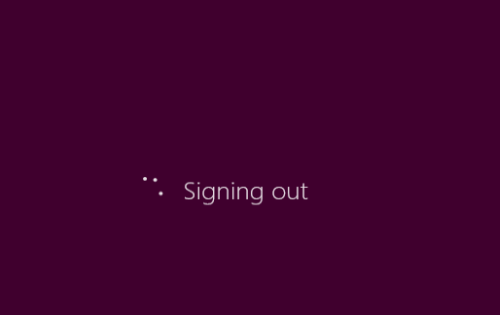 8. You can then log in to your local account. If you come back to the Users settings page, you will notice that your local account is the current active one.