On limited data plans, Android users have to worry about the amount of mobile data usage. Many apps exist within Play store to help control data usage, but most of them of them are inadequate. Luckily, there is a data usage feature included in Android ICS that will let you view, control, and limit your data usage painlessly.
Considering the increasing price of bandwidth and data overage costs, mobile users constantly need to be aware of their mobile data usage. Although a great number of apps exist to help manage data use, most of them are outdated or expensive. Plus, leaving an additional app running in the background also consumes battery power.
Android version Ice Cream Sandwich (and later) includes all the tools needed to manage your mobile data consumption. Additional information about setting the cycle date can be found in a different tech-recipe.
1. Open the app drawer and go to Settings.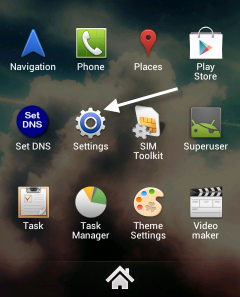 2. In the Settings screen, choose the Data usage option. You can find it under the Wireless and network section.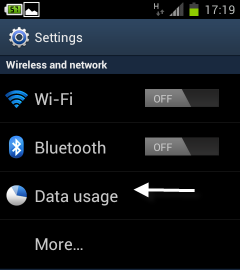 3. The Data usage option contains several information that helps you manage your mobile data usage. You will need to enable Set mobile data limit.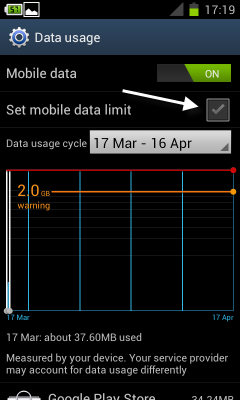 4. When the Limiting data usage window pops up, tap OK.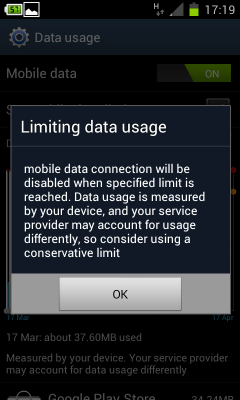 5. By default, the data limit is set to 5.0 GB and the data usage warning is set to 2.0 GB. You can tap on each line in the graph to change.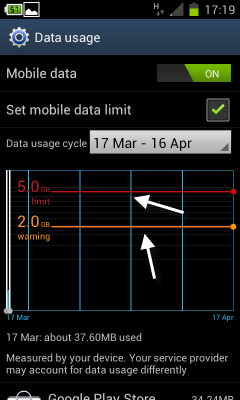 6. Tapping on each line will bring up a window below. You can use the keyboard or the plus or minus button to change the numbers. When you are done, hit Set.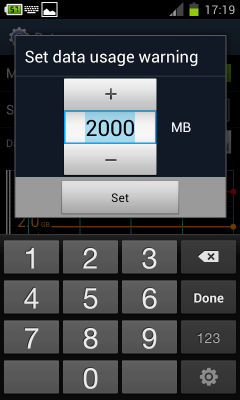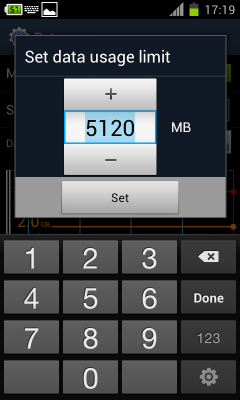 7. In the Data usage section, you can also view the data consumption of every apps on your phone. This section can be found right under the data usage graph.