Calibrating your display will help ensure that colors are displayed correctly on your monitor.
Although multiple methods, many of them expensive, exist for monitor color calibration, Windows 8 includes a process that will adjust your monitor to reasonable limits. High-end photographers and artists may demand more exacting standards; however, for the large majority of us, this calibration process will greatly improve your display's performance.
Please note that this tutorial requires you to have administrative rights. Also, before we begin the tutorial, make sure your monitor is using its default resolution.
1.First, we have to bring up the Control Panel. This can be done by either searching for it from your Start screen or selecting it from the Win + X menu.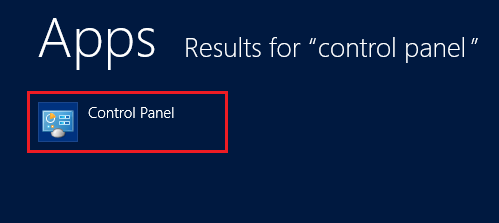 2.From the Control Panel options, select Appearance and Personalization.
3.Under Appearance and Personalization, select the Display option.

4.From the list of Display options, select Calibrate color from the list on the left-hand side.

5.You should now see a gray colored calibration screen. Press Next to get started.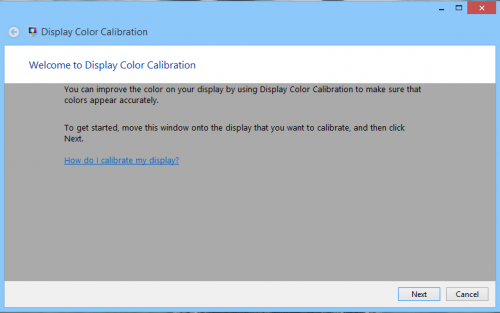 6.Below are the four screens you should see during your setup. Follow along the on-screen instructions to adjust different aspects of your display. Click Next every time you adjust a setting to your liking.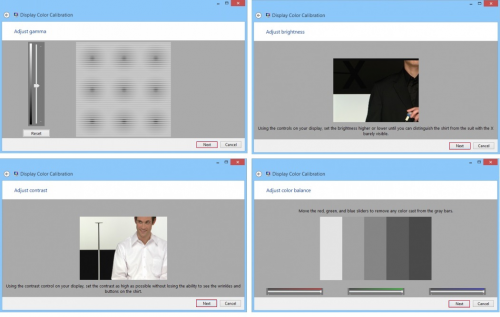 7.You are finished, and your display has now been calibrated correctly. Click Finish.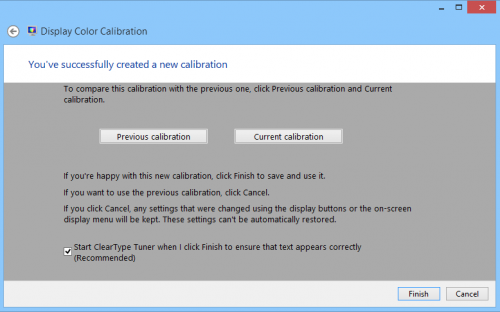 You can now close the display options and exit out of the Control Panel. Remember that you can always go back to this setup and re-calibrate your display to get those perfect colors.
Please note that if you have a computer that uses Intel for its graphics chipset, the display colors may be reset to the defaults after hibernation or a restart. This happens because Intel has priority over the color management that the user can adjust.