When severely restricted in bandwidth, browsing the Internet through text only can be a lifesaver.
Completely minimizing bandwidth usage is occasionally required. For example, many Windows 8 mobile devices are shackled with severely restricted bandwidth plans. Overage costs can be crazy expensive. Additionally, if your connection speed is severely restricted, preventing the loading of pictures and animations will greatly speed up your browsing.
Hopefully, you will not need to use such desperate measures often. Surfing the Internet only through text is certainly not the modern experience that we expect. However, knowing about this lifesaver is essential when bandwidth is precious.
1.From the Start screen, search for Control Panel, and open it.

2.When you are in the Control Panel, select Network and Internet.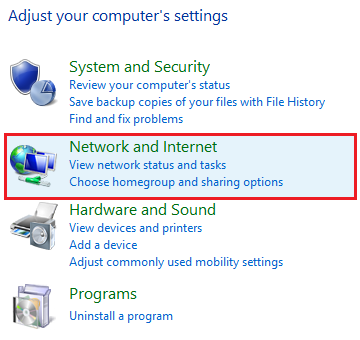 3.Under Network and Internet, select Internet Options.

4.From the Internet Properties window, click on the Advanced tab.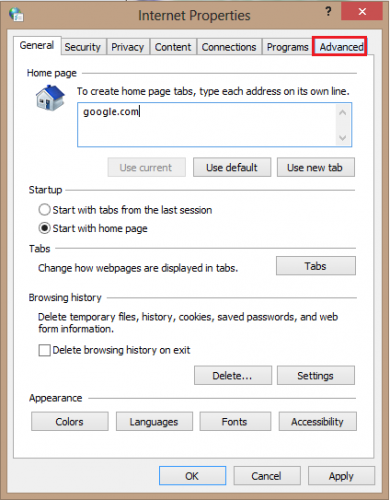 5.Now, scroll down to the Multimedia category, and uncheck the boxes next to Play animations in webpages and Show pictures. Finally, click Apply and OK.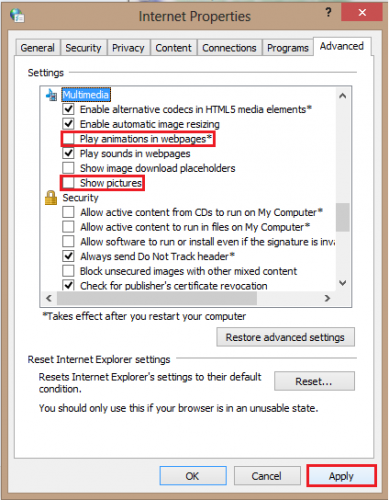 When you use your browser again, you will notice that all pictures and animations will not load. When you are in a less restricted environment, just reverse these steps to return your browsing to normal.