If your current location does not have a Wi-Fi connection or if your internet connection is currently down, you can use your Android device as a modem and take advantage of your unlimited data plan.
Finding yourself without Wi-Fi access can be an annoyance or it can be a disaster. Luckily, many Android phones can be used as a USB cellular modem. Often this is more convenient than having to secure your device as a mobile hotspot.
This tutorial was crafted on a Samsung (Galaxy SII) 4.1.2 Android phone with stock roms. The steps for other phones may be a bit different.
1. Open the app drawer, and tap on Settings.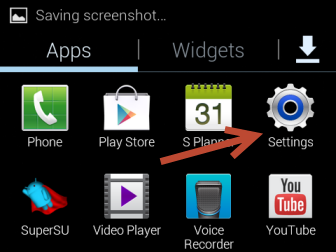 2. In the Settings screen, under the Wireless and networks section, choose More settings to continue.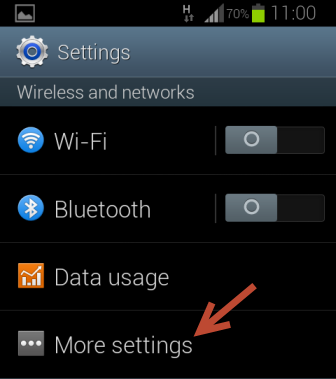 3. Find and tap on the Tethering and portable hotspot option to configure it.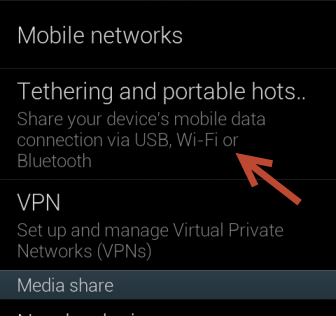 4. Connect your Android device to the laptop or PC using a USB cable, and then check the box next to the USB tethering option to enable it.
5. A new notification will show up, indicating that the tethering feature is currently active.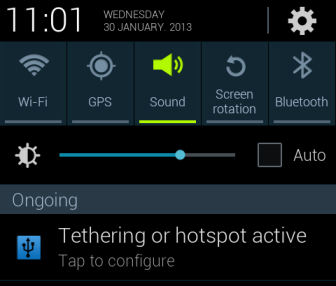 6. Wait for the computer to install the appropriate driver, if necessary. After that, you can use internet as usual. Please note that, in some cases, you may have to configure some common settings for the network. The process is similar to the steps you have done when connecting to a new network.