Wireless syncing from an iOS device such as an iPhone or iPad makes life so much simpler. However, getting your device to connect to your computer successfully can be difficult. Here are some common solutions to your sync issues.
I have already had several people text me "I can't get iTunes to sync over wi-fi!" This is regarding the new wireless iTunes sync that is available in iOS 5. Sadly, this is appearing to be one of those few Apple issues that doesn't "just work" for everybody.
Here are some fixes that seem to work.
Install the latest version of iTunes and iOS
Just because you think they are installed, double-check. You'll need to be running iOS 5 and iTunes 10.5. Typically, if you reinstall iTunes, the Bonjour services and the correct holes in the firewall will be created and you will be able to avoid the next two steps.
Be sure you enable wifi syncing as well. Plug in your phone and check under the Summary tab to enable: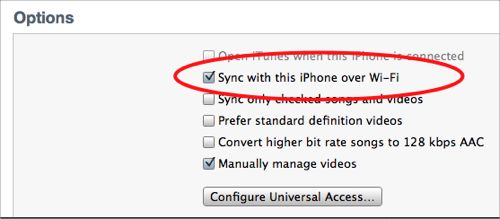 Install Bonjour
Apple frequently uses Bonjour to communicate across your wi-fi network. Apple users typically have this installed already, but some Windows computers may not. By installing bonjour you are providing Apple the route for getting your devices communicating. Be sure to reboot your system after installing the software.
Check your firewall rules
Bonjour needs permission to communicate through your network between your devices. In Windows 7, you can do the following:
From your Firewall settings in your Control Panel, select Allow a program or features through Windows Firewall. Be sure that Bonjour is allowed. By default, Public will be selected. If that doesn't work, try enabling Private as well. Restart iTunes before trying to connect.

Some users have recommended additional steps:
Control Panel -> search for Windows Firewall -> Advanced Setting in the left column -> Inbound Rules
Double-click each entry for the Bonjour Service and select the Advanced tab. Enable Private and Domain. Under the General tab be sure Enabled is checked. Restart iTunes.
Be sure Apple Sync Applications are enabled
In trying to get their Windows box running quicker, many people have disabled the processes and programs needed in the sync process. Some people reporting needing to re-enable AppleSyncNotifier application. On my system, I have the Apple Push and iTunesHelper applications running. I also have the Bonjour Service, Apple Mobile Device service, and the iPod Service all enabled. If you have any of these turned off, re-enable them and then reboot.
People disable processes and startup applications in multiple ways. The most common is running MSCONFIG and then manipulating items under the Services and Startup tabs.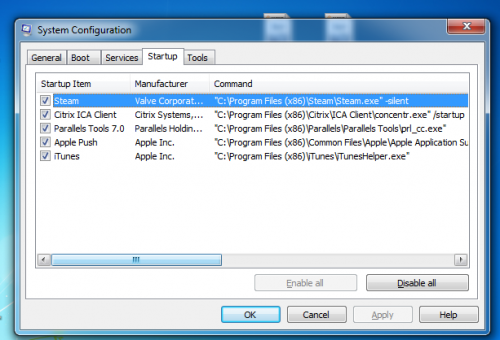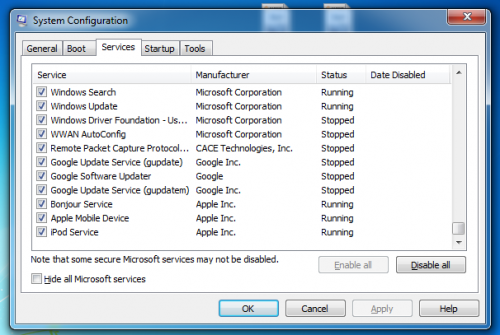 As people continue to report issues and fixes, we'll keep this article updated. Post your problems and solutions in the comments below.