PowerPoint has a default aspect ratio of 4:3, but most newer monitors and televisions have a ratio of 16:9 or 16:10. Therefore, when viewing a PowerPoint presentation, you'll notice black, vertical bars on either side of your presentation. This is not very aesthetic and these directions will get rid of these letterbox bars for you.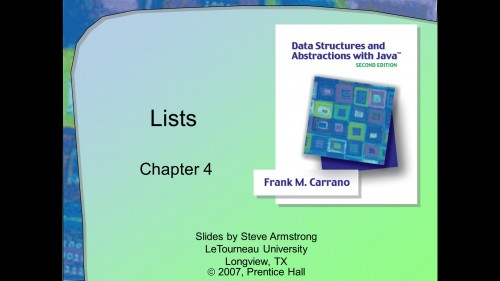 Quick-Fix:
Open the PowerPoint that you want to view.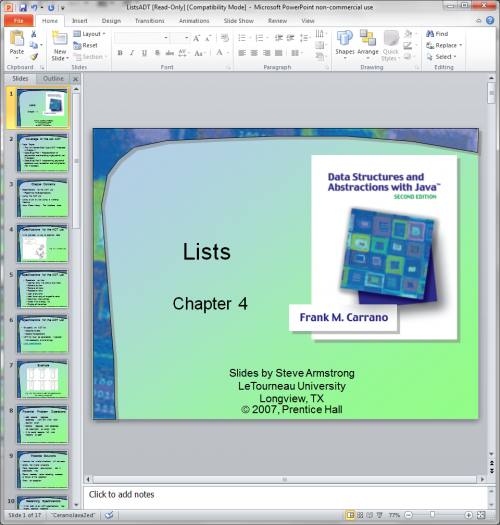 Click the Design tab at the top.

Click Page Setup.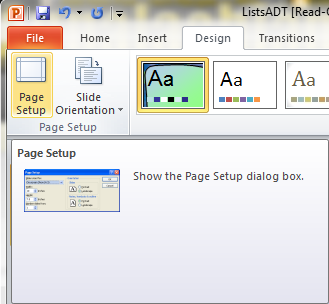 In the Page Setup dialog box, click the drop down arrow under "Slides sized for:" and choose your appropriate aspect ratio. Click OK.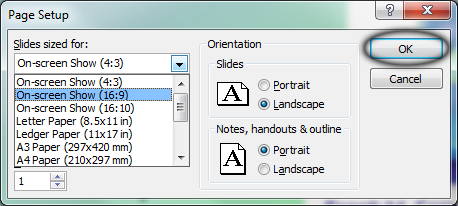 Now your presentations fill the entire screen!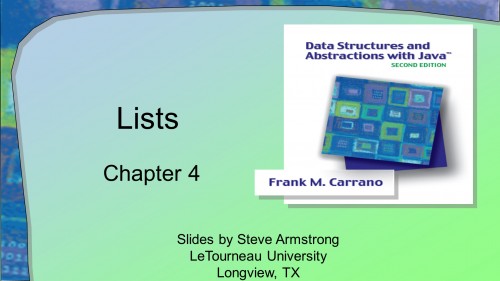 NOTE: If you're viewing a PowerPoint presentation that has already been created with a 4:3 aspect ratio, some of the text may be cut off. To fix this, adjust text and text boxes accordingly.