Many email services like Gmail group your incoming emails by conversation if they have the same subject. Frequently, this is also referred as viewing messages as threads or "threaded" view. If you want Outlook to group emails as conversations, this tech-recipes will show you how.
An example about Conversation in Gmail:

This is how Outlook groups those emails (by date):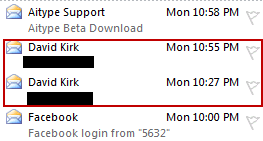 And here is how you can get the Gmail-like conversation or threaded view back in Outlook 2010:
1. Launch Outlook 2010 and go to your Inbox.
2. Switch to View tab and check on Show as Conversations.


3. A new window will appear, click on All folders to apply the setting to all folders. If you only want Outlook to group emails as converstations only for that inbox, then click on the This folder button.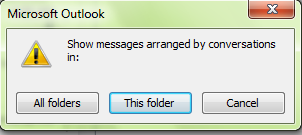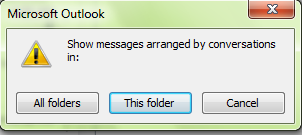 4. A conversation will have different icon from an email.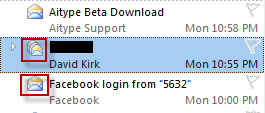 5. Newest email from that conversation will be displayed on top. You can expand the conversation to see other emails too.