Posted December 18, 2013 by Lê Hoàng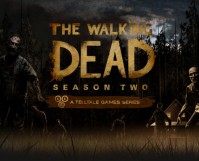 In The Walking Dead Season 2, you will be Clementine, the little girl who goes with Lee in Season 1. The following tutorial will walk you through the game and help you find all the items you need.
Posted December 15, 2013 by Lê Hoàng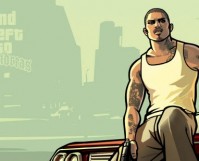 GTA is filled with lawlessness and mischief. In a game like this, it only seems fair that you can cheat your way to victory. Why steal and kill when you hack your way to fortunes. These directions work for jailbroken and non-jailbroken devices.
Posted December 11, 2013 by Jimmy S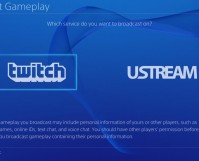 The Sony PS4 unofficially ushered in the latest next generation of gaming consoles. With it Sony introduced a new button the Dualshock 4 controller, the Share button. This allows gamers to livestream their game they are playing on the PS4 w/Twitch and UStream and it is constantly recording the last 15 minutes of gameplay. Let's see how we set this up and use it.
Posted December 8, 2013 by Lê Hoàng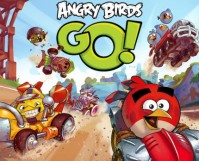 Rovio's Angry Birds Go! features a dual-currency system containing coins and gems. They can be used to upgrade your karts, buy new karts, and fill up the energy of tired birds after the races. If you want to earn more coins to upgrade your karts faster or are frustrated by the time-based wait system, the […]
Posted November 18, 2013 by Jimmy S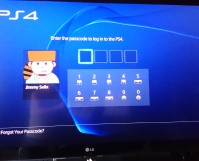 The PS4 like the PS3 supports multiple gamer profiles on the PS4. These profiles are stored locally on the PS4 and in turn are linked to the user's PSN account. If you have one account setup as a main, purchasing account; you may have the need to passcode lock the user account on the PS4 and in turn limit who can access it and purchase items with it, etc.
Posted November 17, 2013 by Jimmy S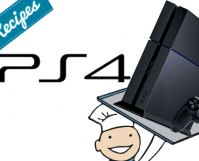 Sony's PS4 is one of the most socially connected consoles currently available. One way it does this is by tying your PS4's XMB to your Twitter profile. Mainly Twitter on the PS4 will let you tweet Livestreaming or Twitch/Ustream sessions to your Twitter pals and more.
Posted November 16, 2013 by Jimmy S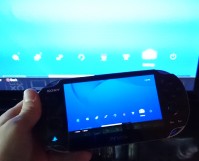 The PS4 touts several second screen and remote play abilities. One big feature is the ability to connect your PS Vita to the PS4 and in turn play games from the PS4 on the Vita. Basically it acts like the Wii U and it's gamepad except the Vita is also a standalone console. Let's see how we can connect the Vita to the PS4 and what features are available.
Posted November 16, 2013 by Jimmy S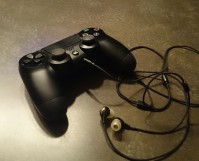 The PS4's new Dualshock 4 controller has quite a few improvements over the previous generation's Dualshock 3. It adds a clickable touchpad, redesigned R2/L2 triggers, new analogs and also the addition of a speaker and mic/headphone jack. The system includes a mono headphone / mic however you can also use higher quality headphones with mics too and also set all audio to output to the headphones and not your TV when plugged in. Sony lets us use our iPod or iPhone headsets with the PS4 and Dualshock controller as both a mic/headset and also as an audio output option.
Posted November 15, 2013 by Jimmy S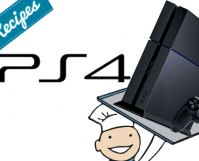 The Sony Playstation 4 is the latest generation of consoles and in turn allows gamers to connect their mobile phone's to their console. The companion app is available for both Android and iOS (iPhone/iPad) devices from their appropriate app store (search for Playstation). Once you have it downloaded on your phone, let's see how to connect our phones to our PS4.
Posted November 15, 2013 by Jimmy S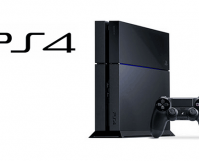 The Sony PS4 like any new console has built-in WiFi options and also a wired ethernet port. Some gamers like to have a very secure network and in turn may use Mac Address filter as an extra layer of security. When using Mac Address filtering, we will need to add the Mac Address of the PS4's wifi and/or ethernet ports to our router. Let's find out where that information is stored on the PS4.
Posted November 15, 2013 by Jimmy S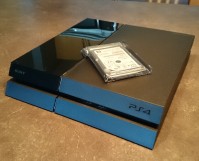 The Playstation 4 unofficially ushers in the next gen of gaming. This latest next generation of gaming will start shifting from physical media to digital downloads and with that shift, our 500GB PS4 hard drives don't seem that big. Sony has been very gamer oriented in that they allow us to upgrade our PS4 hard drives with any normal 2.5″ SATA2 or SATA3 laptop harddrive. I'll outline the specs of the hard drive you can use and also how to do the install.
Posted November 15, 2013 by Jimmy S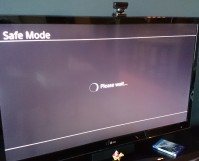 The Sony PS4 ike the PS3 has a safe mode that it can be booted into in times when you are having problems with your PS4 or you just want to factory reset it to out of box experience (ie delete all user data and settings). Let's take a look at how we get into safe mode and also the options available.