Ctrl+Alt+Del Secure Login Windows 7
Add an extra layer of security on your Windows 7 login to make sure your not entering your precious password for a malicious program.

Were all not the best at keeping our computers protected, and sometimes stuff slips by. Some malicious programs can actually create a fake Windows 7 login screen. To make sure we are always on the default Windows 7 login when resuming activity or starting up our PC, we can use a simple setting.
Here's a youtube screencast. Text and picture directions can be found below.
Open the start menu and type netplwiz – hit enter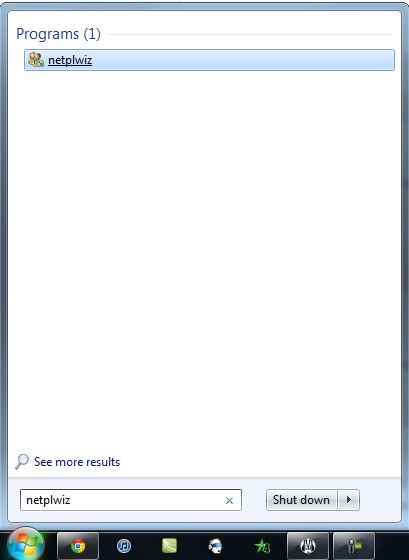 On the User Accounts window that pops up, select the Advanced tab. Next you want to check off "Requires users to press Ctrl+Alt+Delete" under Secure logon. Hit apply then okay.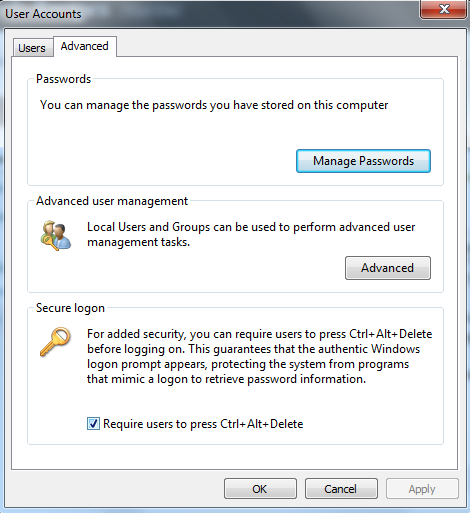 You are now one more step closer to being protected! Be careful out there!
Chris is a self-taught web designer and developer out of Atlanta, GA. This geek enjoys coffee, cold brews, bike riding, and twisting any form of tech into submission.
View more articles by Chris Luongo
The Conversation
Follow the reactions below and share your own thoughts.