Add an extra layer of security on your Windows 7 login to make sure your not entering your precious password for a malicious program.

Were all not the best at keeping our computers protected, and sometimes stuff slips by. Some malicious programs can actually create a fake Windows 7 login screen. To make sure we are always on the default Windows 7 login when resuming activity or starting up our PC, we can use a simple setting.
Here's a youtube screencast. Text and picture directions can be found below.
Open the start menu and type netplwiz – hit enter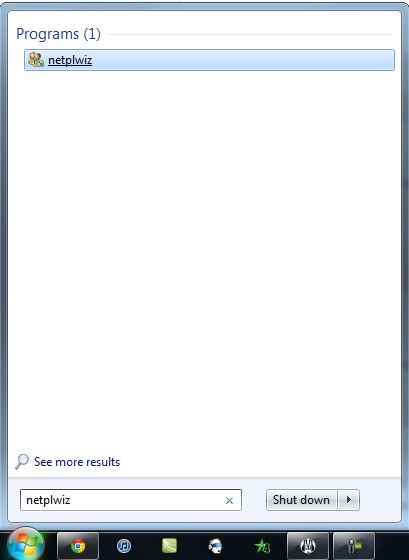 On the User Accounts window that pops up, select the Advanced tab. Next you want to check off "Requires users to press Ctrl+Alt+Delete" under Secure logon. Hit apply then okay.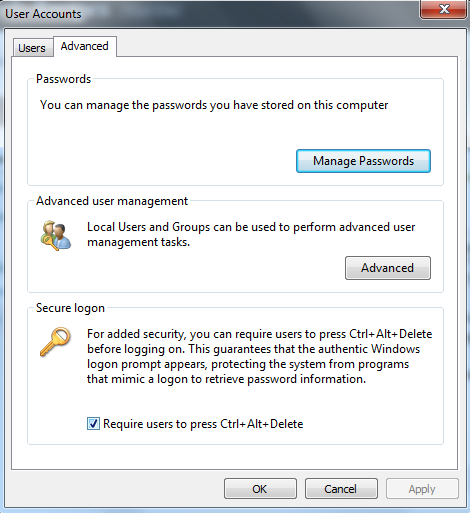 You are now one more step closer to being protected! Be careful out there!