Netflix wants you to enjoy a single free trial and nothing beyond that. However, with some witty maneuvering ― all legal of course ― you can work your way around Netflix's free trial system and enjoy the perks of several free trials.
Netflix Payment Method
Most people believe that without a bundle of credit cards, this isn't possible. What if I told you that you can sign up without a debit or credit card, to begin with?
There are many payment methods that Netflix affords: PayPal, gift codes, debit cards, credit cards etc. A gift or reward card issued by Mastercard also suffices.
Also, you will need a host of different email addresses every time you apply for a new trial. It's quite manageable as email hosting websites are free and have no limits as to how many accounts you can sign up for.
How to Avail Netflix Unlimited Free Trials
If you don't have many credit cards, you can also register for several PayPal accounts and link one credit card with all of them. Netflix doesn't check your card number, in the case of a PayPal account.
Here's how you can register for a Free Netflix trial account
1. Go to Netflix.com.
2. Tap Watch Free For a Month.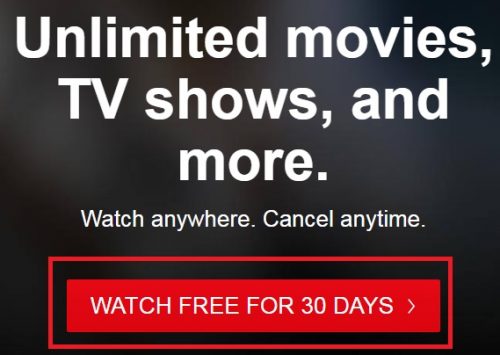 3. Choose see the plans.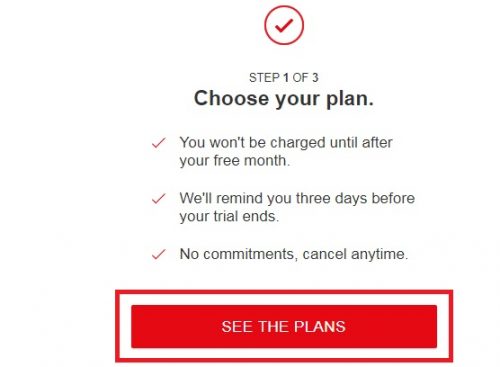 4. Select your plan, and tap continue.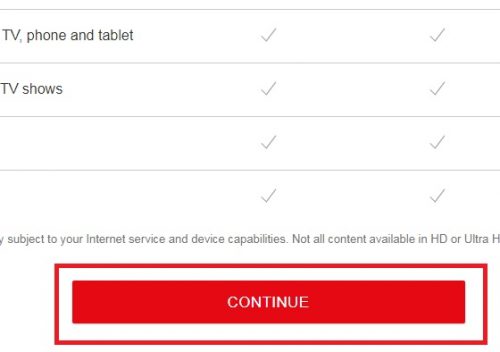 5. Enter your Email and Password.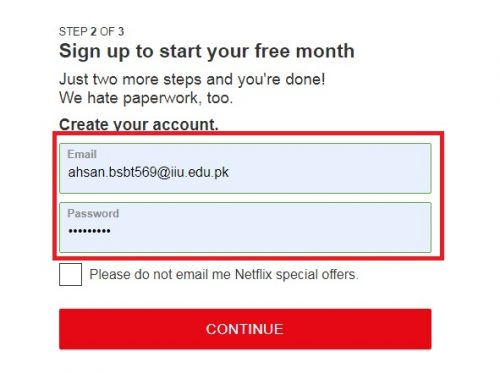 6. Choose Payment method.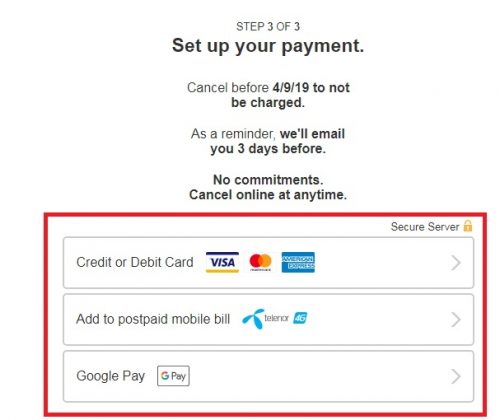 7. Type in your name and billing information and tap Start Membership.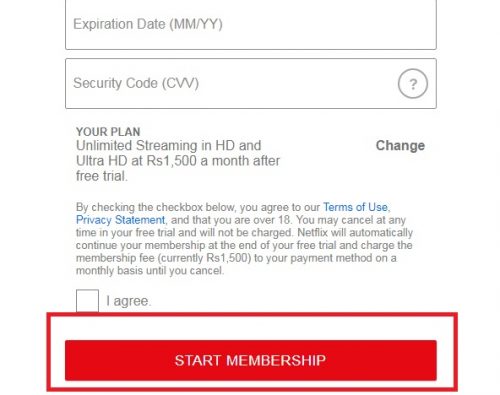 How to Cancel Your Netflix Free Trial
If you're one of those stingy sheiks, and absolutely despise the idea of Netflix having even a pinch of your fortune, don't forget to cancel your Netflix free trial. Put reminders on your phone, if you have to. If you don't, you will be charged from your payment method.
Here's how you can cancel your Netflix free trial.
1. Go to Netflix.com and log in.
2. Select the account icon (Upper right-hand corner).
3. Scroll down to account.
4. Tap cancel Membership.
5. Tap Finish Cancellation.
How to Create a Netflix Account for Free with Cable or Phone
Some cell phone and cable companies are generous enough to offer promotions that come with a free Netflix perk. Although you will have to pay for the cable or phone services, Netflix will come free of cost.
If you're already in the search for a cable provider, why not go for someone who offers you this option? You might already be the customer of a company who provides you this advantage. Check with your cable provider or phone manufacturer to make sure.
And I'm not just talking about Netflix here. Hulu, Amazon prime, and many other streaming services are also on the table with some companies. Don't miss out.
How to share a Netflix Account with a Friend
Sometimes, when nothing works, you can ask a friend to share his Netflix account with you. Most users are reluctant to share their accounts because their movie and TV show preferences and streaming progress saved on their profiles, and they don't want anyone to mess around with them.
However, if you can make them aware that Netflix allows users to set up to 5 profiles, they might be willing to share a slot with you. Especially with the premium plan, you can watch your favorite Netflix movies and shows on multiple devices simultaneously.
The standard plan allows the sharing of up to 2 screens, whereas the premium plan permits 4 screens. The basic plan is for single users, but most users don't go for it because it doesn't support HD streaming.
If you can somehow coax them into trusting you, reassure them that you won't pass around their account to total strangers; you don't have to go through the trouble of doing anything.
Frequently Asked Questions
Can I create a Netflix account with a Visa gift card?
Yes, Netflix gives you the option to add a gift or reward card as a billing method.
How much is a Netflix monthly subscription worth?
Depending upon the plan, to create a Netflix account, you'll require anywhere between 10 to 18$ to signup.