Entertainment has evolved and come a long way since the days of standing in long lines for a single cinema ticket. With streaming services like Netflix on the move, thousands of TV series and shows are available at the comfort of your home.
One difficulty user's face with Netflix is the choice of language. Netflix has an array of language options, from English to Dutch and even Hindi. However, most users aren't aware of how to access Netflix's settings and make changes and are deterred from using the service.
In this tutorial, I'll show you how to change Netflix language protocols, so that you can enjoy this streaming service in your native or preferred lingo.
How to Change Netflix's Language Settings
Netflix's default language is set to English. But if you're from China, and want the menu, the search bar, and other details to appear in Chinese or Hindi, here's what you will have to do.
1.  Go to Netflix.com.
2.  Tap Manage Profiles.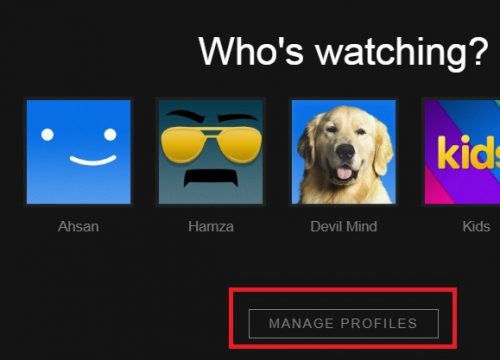 3.  Select the profile you wish to change the language for.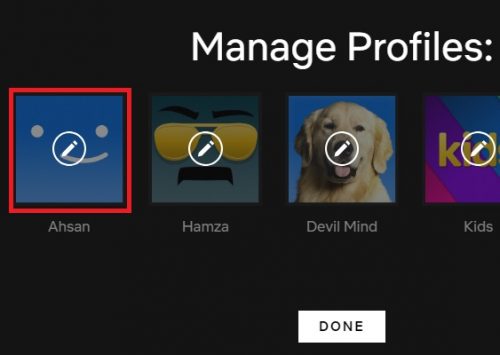 4.  Tap language and select your language of choice.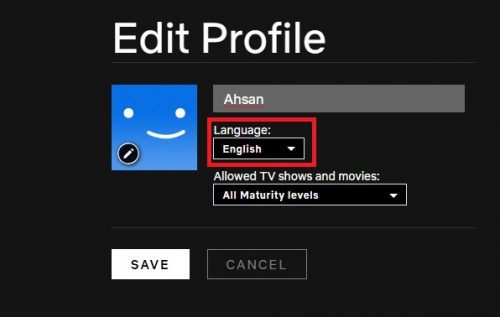 5.  Tap Save.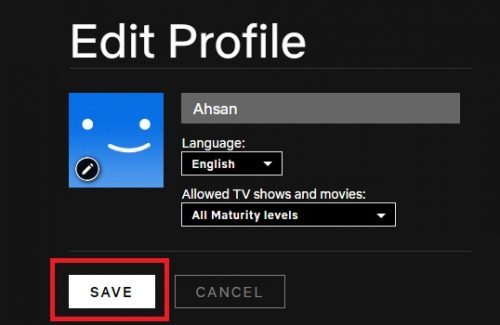 Note: To alter the language, you must log in to your account on Netflix's website: Netflix.com. Unfortunately, the option to access the language preferences on your iPhone or Android  isn't available.
How to Switch Audio and subtitles on Netflix
Netflix isn't a "Hollywood only" platform. It provides ample space for foreign directors and movies to showcase what they've got. If you like a foreign movie and it's in a language foreign to you, you can check if it's been dubbed or has subtitles.
You can access these options while watching the movie or TV show in the lower right corner of your screen.
1. Launch the TV show or movie of your choosing.
2. Tap options.
3. Choose from the available languages and subtitles.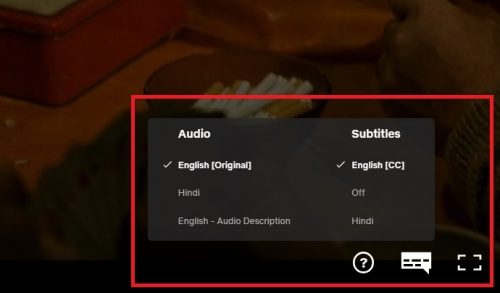 Note: Only a few and a select number of movies have the option for audio in multiple languages.
The same is the case with subtitles: only a few TV shows include options for subtitles in different languages.
How to Find Movies in Your Native or Preferred Language
Netflix's main homepage doesn't show a lot of movies that are available on the platform. And this holds true especially in the case of foreign movies. This is where the search bar comes in and widens your choices.
If you're a huge Korean cinema fan and are particularly interested in Korean classics, just type "Korean movies" in the search bar, and each and every Korean movie uploaded on Netflix will be made available to you. Repeat the process for Pakistani, Hindi, Dutch and other foreign movies to get your desired results.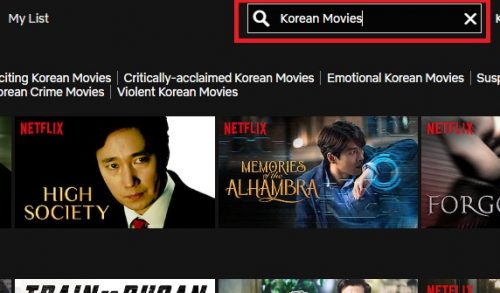 Similarly, if you are in the hunt for movies with Korean or Dutch subtitles, all you have to do is type in "Korean subtitle movies" in the search bar and Netflix will handle the rest. One of the most amazing things about Netflix is how convenient their search bar is.
Frequently Asked Questions
Do movies on Netflix have the option for Chinese audio and subtitles?
Although Netflix isn't available for use in China, the platform does have its programs in this language.
Can I change Netflix's Language options on Apple TV?
Yes, you can.
For further assistance, please check out these hot-pipping tech recipes related to Netflix.