With YouTube you can retrieve the videos from your account using two different methods. By following these steps you can download all the full quality, original videos that you have ever uploaded to your YouTube account.
Most users are aware of using the YouTube Video Manager to download their files in the MP4 format. However, the quality of these videos is not as good as the original formats. Many users will want a method for retrieving the actual video files that they uploaded originally to the service. This is particularly important if the YouTube account is suspended or hacked. Fortunately, using Google Takeout, downloading the original videos from your YouTube account is now possible.
1. Log in to your Google account from the Google Takeout page.
2. If you want to download all your data, which includes YouTube videos, just hit Create Archive and proceed to the download page. However, if you only want to download the videos, switch to the Choose services tab instead.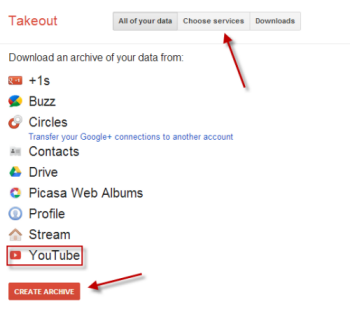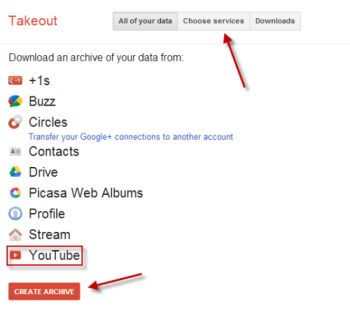 3. In the Services tab, choose YouTube to continue.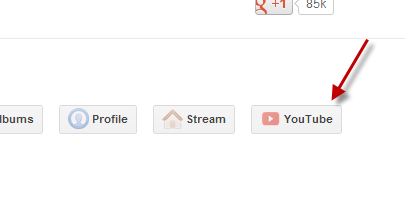 4. The site will then calculate the total video file size and how many files can be taken out from Google's server. Please note that the estimated size is not the size of the archive you will download. All the videos will be compressed before you download them, so the size will be smaller.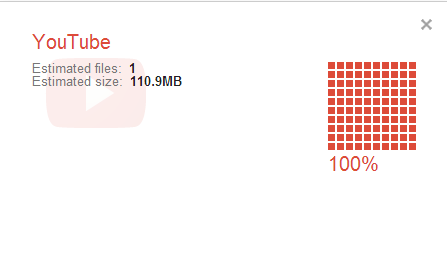 5. To proceed to the download page, hit the Create Archive button.
6. Wait for the compressing process to finish, and then hit the Download button when the green complete notice appears. The archive is in zip format, so you can extract it easily, without any third-party software.