YouTube keeps a record of your prior searches to help you search faster. However, if your search history contains sensitive keywords or private information, you may not want these terms appearing at the top of the suggestion box. To prevent such an situation, you can clear specific prior searches or clear your entire search history.
1. Log in to your YouTube account.
2. Click your account name at the top right of the window to expand its menu and choose Video Manager. The Video Manager section appears on screen.
3. From the left side of the window, choose the Search History option.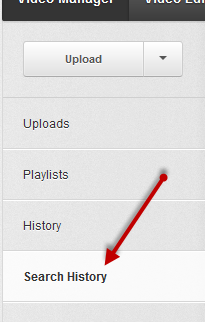 4. The right side of the window contains all of your previously searched keywords on YouTube. You can remove specific search term, Clear all search history or Pause search history by clicking on the appropriate button.

5. If the search term that you want to erase is not in the list, scroll down to the bottom and choose Load more searches.
6. If you want to completely delete your search history, click the Clear all search history button. A prompt window will pop up and you will need to confirm. Please note that this process can not be undone.

7. You will be notified by a small green success message at the top.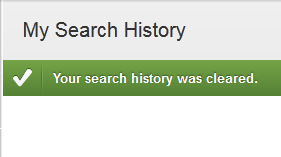 8. Likewise, if you decide to pause the history feature, you will be notified.