With the increasing number of phishing sites, internet users should be more careful when providing account login detail on any websites. Email accounts usually contain a ton of personal information, potentially enough information for someone to steal your identify. Phishing sites are becoming increasingly difficult to recognize when compared to the real site. In this tutorial I will show you how to create a phish proof login to Yahoo's mail service.
Phishing is when a malicious site looks exactly like another site in order to harvest personal information such as a login and password. Phishing sites are getting so good that many email and banking sites are creating custom login images to uniquely identify the legitimate site. Here is how to protect your Yahoo email account.
1. Go to the Yahoo Account Information page and log into your account.
2. The Account Information page appears with a list of options for you to configure. In this case, we need to create a sign-in seal. A sign-in seal is a custom sign that will be displayed at the Yahoo sign-in page. If you see a sign-in page that does not have your custom sign, you are probably seeing a phishing site.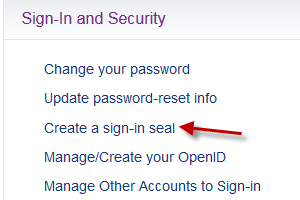 3. You can create a secret message or upload an image from your computer and use it as your sign-in seal.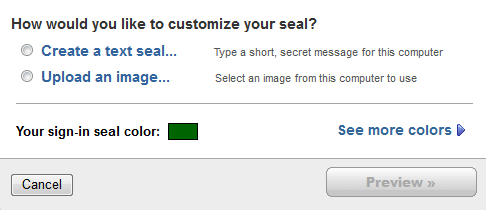 4. The secret message is limited to 21 characters. You will have to fill them in the three empty boxes. The message can be anything you want although personal information and passwords should be avoided.

5. If you want to set an image as the sign, choose Upload an image, click Browse and point to your picture. The picture size is limited to 2MB and it must be in JPEG, JPG or GIF formats.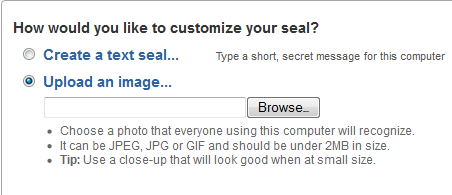 6. When you have finished the above steps, you can also choose your sign-in seal color. By default, the color options are not visible, you must click the Show colors button to reveal them.

7. Hit the Preview button to see what your sign-in seal will look like.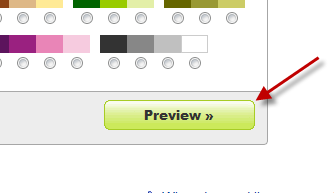 8. All the elements of the sign-in seal can be found on the top of the log in field. If you are satisfied with the result, click Save This Seal.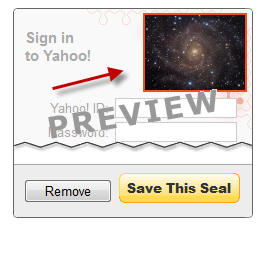 9. From now on, check the custom sign before you sign in to your Yahoo account. If the sign-in page does not have the sign, you probably have a phishing site instead. Try manually typing the correct URL in the address box to access the real site.