Hey folks! Let me guess, lost your keys and decided Twitter wasn't worth it anymore? Well, Been there, did not do that. What I did, however, was change the locks and let myself in. Here's how to reset twitter password. P.S: you can also reset your password while logged in. Now, let's get to business.
How to Reset Twitter Password
1. Log in to Twitter.
2. Click on your profile icon at the top right.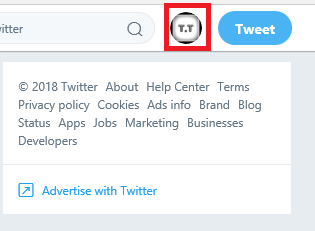 3. Select the Settings and Privacy option.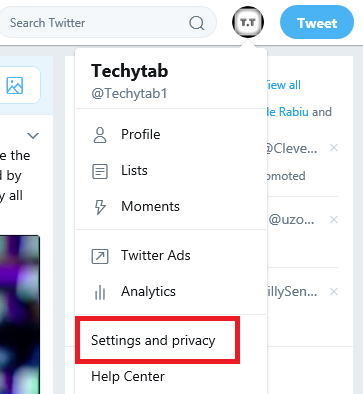 4. Click on the Password tab and input in your current password in the box provided. Choose your new password and go ahead and save the changes.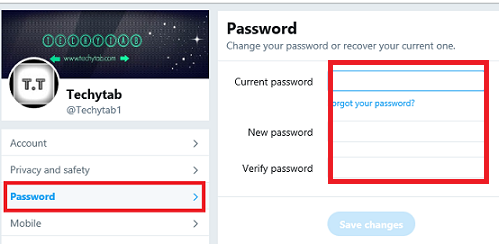 Easy right? I know. Just remember to keep your email and phone number valid and active in case you fall into the next category of Twitter users.
How to Reset Twitter Password | When You Can't sign in
1 Whether you're trying to sign in from twitter.com, mobile.twitter.com or the Twitter app for iOS or Android, you'll always see the Forgot password? option. Click on it.
2 Enter your email address or phone number or Twitter username. You, however, cannot use your phone number for a reset if it's associated with more than one twitter account.
3 Besides, the email address already mentioned in number 2 above, you'd be required to fill in the email address where you'd like to receive the reset link.
4 Go to the email inbox and click on the reset link sent to Twitter. Note that this reset link is time sensitive so you have to use it as soon as possible. If it fails to open, due to the time running out, just repeat the steps from above and request a new reset link.
5 Choose your new password and you can be well on your way to a world of twitter goodness.
YOU CAN ALSO SEND A RESET LINK THROUGH AN SMS TO YOUR PHONE
This would only work if you've added your phone number to your twitter account in Mobile settings.
Follow steps 1 and 2 from the steps listed out in When you can't sign in.
1 You'll be asked to give your phone number. Do that and click search.
2 The question How do you want to reset your password? will show up. Choose the option text a code to my phone ending in XX (XX being the last two digits of your mobile number).
3 Click continue, check your phone for the code sent. The code is usually a 6 digit code that is valid for 15 minutes so you have to use it ASAP.
4 Enter the code and click Submit.
Choose a new password.
P.S: Password reset through SMS is not available for accounts that are enrolled in login verification. You'd have to reset your password through your email.
If you're not receiving the SMS code,
It might take a while to get to you. Be patient.
If you still don't get it after a few minutes, text HELP to twitter shortcode to make sure you're enabled to receive SMS from Twitter. If symptoms persist, use the email password reset option.
Finally, men and brethren, if you receive password reset emails or messages a lot, especially if you did not request them, you can set your account to require additional information before initiating a reset password request. You can do this by:
Going to your Account settings
Find the Security section and tick the box that indicates Require personal information to reset my password.
Your email address or phone number will be required before a password reset request is sent to you through either SMS or email.
If your email and phone number are associated with the account, both will be required in order to send a password reset request.
Yes, it's that simple. Now the world can go back to being a beautiful garden with noisy birds. Try not to lose your keys though.