Your iPhone's region format determines the default language, date and time format, and calendar type used by the device. This article will teach you how to change the region format on iPhone.
Your iPhone's region setting is different from your Apple ID's region settings. If you want to change the latter, you can check our article on how to change your Apple ID's regional. This article will discuss how you can change the region format on iPhone. Also, it is important to note that your language settings won't affect your region settings. If you changed your iPhone language to Japanese, your device's region settings won't automatically change adjust to the changes and thus your regional settings such as date and time formats remain. If you change the region, date and time formats automatically changes.
How to Set the Region Format on iPhone
Setting the region on iPhone is easy if you follow these procedures:
1.Open your phone's Settings from the Home screen.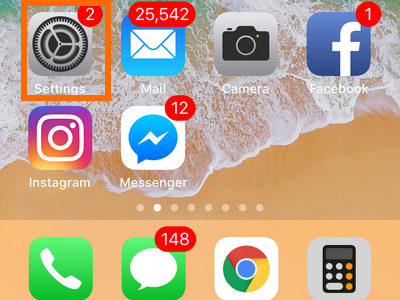 2.From your iPhone's Settings, open the General settings.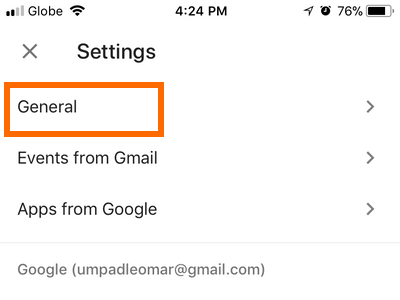 3.Scroll down and look for the Language & Region Settings.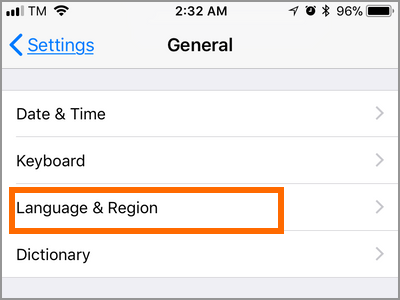 4.From the Language & Region Settings, tap on the Region option.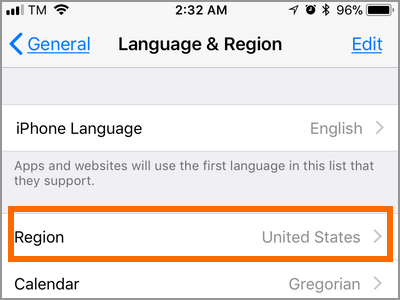 5.Search for your preferred Region. You can use the Search region tab or scroll down and locate the region that you prefer. Tap on the region to select it. A checkmark on the right-most part of the option is shown to indicate that the region is selected.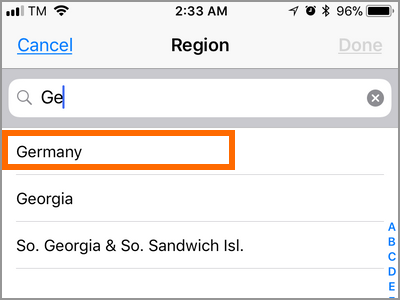 6.Tap on the Done button on the upper-right part of the screen to save changes.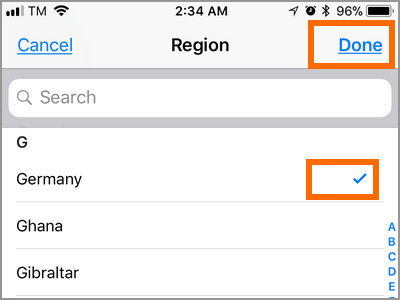 7.Confirm the change in the region by tapping on the Continue button.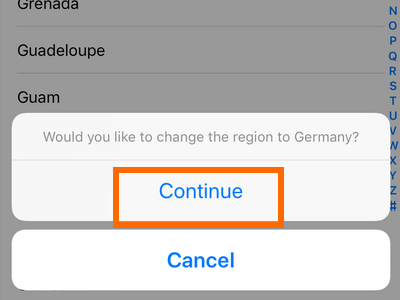 8.Wait for the iPhone to set the region. Depending on your device's speed, the process can take a quick few seconds.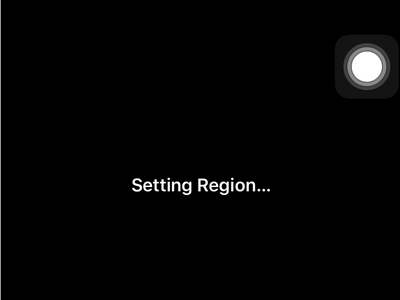 9.You can now see that the region has changed to the preferred one – in this case, Germany. You will also notice that the time and date format, including the currency changes to adjust to the regional settings. You are done.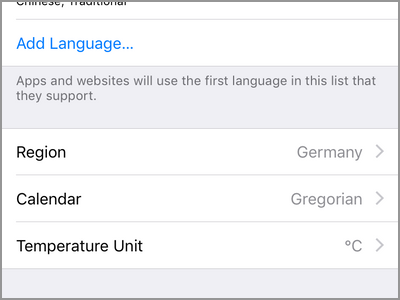 Frequently Asked Questions
Q: Will changing the region format automatically change my language? I have set my language to Italian, my native language, but I want to change my region to the United States.
A: Changing your region will only change your date and time format and the default currency for the region. Your language will be unaffected by the change in your iPhone's region settings.
Q: While following the steps you outlined, I erroneously changed my language to that of a foreign one that I do not understand. Now I am stuck in my iPhone's Settings, and I have no idea how to switch back to my previous language. Can you help me with this?
A: If you accidentally set your language to one that is not familiar with you, then follow this step-by-step article on changing your iPhone language regardless if you understand your iPhone's current language or not.
Q: Will changing my region allow my iPhone to connect to a region's supported network.
A: The iPhone's region settings is only mostly for time and date keeping purposes. Changing your iPhone's region won't magically convert your locked phone to an unlocked one. You need to ask Apple, your phone dealer or carrier to have your device unlocked so you can use it on any network in any region.
You just learned how to change the region format on iPhone. We hoped that this article helped you in giving you more control in your device. If you have questions about any of the information above, let us know in the comments.
You might also want to check out these related articles:
How to Change Apple ID Payment Method
Apple ID Account: Change Account Country or Region
How to Change the Date and Time on iPhone
How to Change the Time Zone in Your Gmail Account
How Do I Create a Free iCloud Email Address?