If someone asks me for a resume these days, I think, "What's wrong with these people?" Who uses a resume anymore? Today, people keep their curriculum vitae (CV) on the internet. The great majority of these are on LinkedIn. Read on to find out how to create yours.
Not only is your CV on the internet when you keep it on LinkedIn, someone looking to give you a job will most likely first consult Google. That will point them to your Twitter and Facebook pages and to anything noteworthy you have done or written (as well as anything you do not want them to see such as your drunk driving arrest photos).
How to Remove Items from the Internet That Hurt Your Job Prospects
If you live in Europe, you can force Google to remove certain content about you if it is out-of-date or inaccurate.  More information about this is here.
Employers might check criminal records and credit history databases if the law allows that where you live and if they want to pay the fee to do so.  In most countries, there are rules that allow you to see and then delete items from your credit report that are either old or not accurate. Of course, a young person coming right out of school is not likely to have a credit report.
If your FaceBook or Twitter account has photos and Tweets that you put there when you were a reckless teenager and now you want to delete them and find that you cannot, there is always one drastic step that will work.  That is to delete your accounts.  It could take a month or two for those to disappear, so make sure you do that far in advance.  Facebook privacy settings are supposed to protect those, but I have watched attorneys look up such protected photos when they want.  Thus, this protection does not seem to work.
Finally, check the current European Privacy laws when you read this. Laws being written in Europe now are designed to address the very issue of letting teenagers remove items they put online in their reckless youth.
How to Create a Resume from LinkedIn
Fortunately, LinkedIn makes it easy to make a traditional resume, saving you the trouble of having to edit it heavily to put it into resume format.  Then you can download the resume to Word or PDF format or open it at a new link hosted by LinkedIn Labs.
Create a Resume from LinkedIn
1.Go to LinkedIn Resume Builder.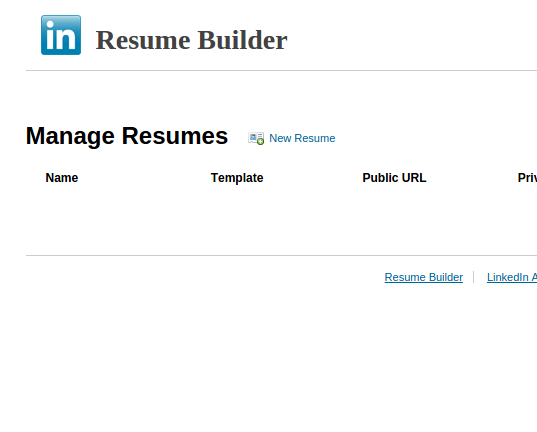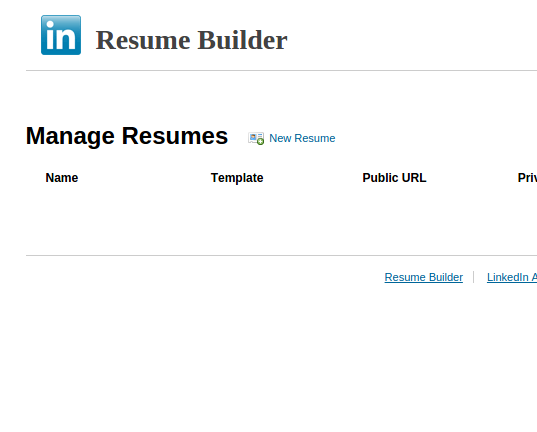 2.Since you are giving LinkedIn Labs access to your account at LinkedIn (i.e., a different site), LinkedIn asks you to confirm that you want to do that.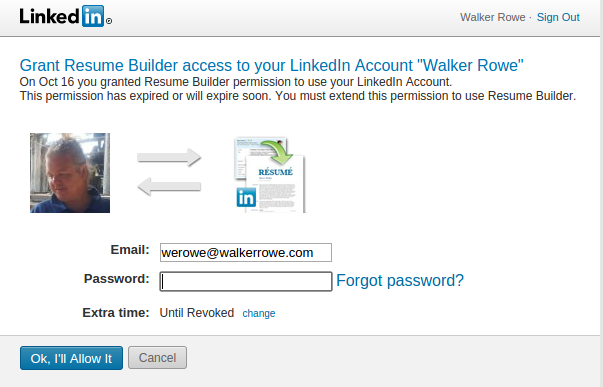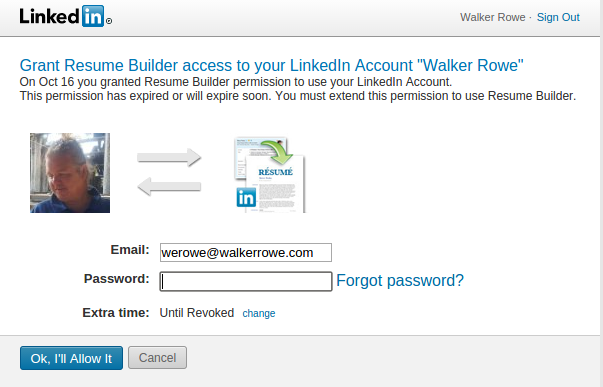 3.The process is automatic.  Just pick the template you want.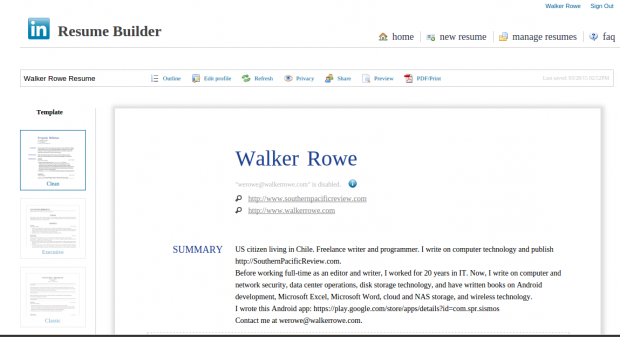 4.If you go back to the main screen, notice that LinkedIn Labs has created a link to your new LinkedIn resume.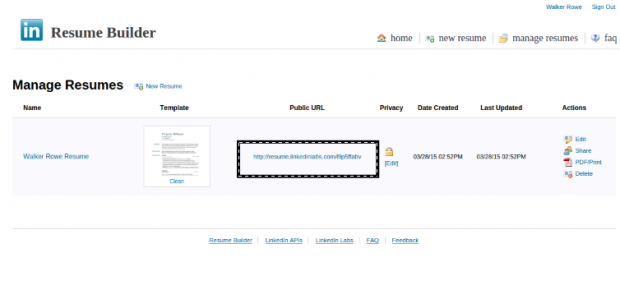 5.From the main screen or the prior screen, you can export it in different formats.