The Whatsapp sticker feature is the result of years of gradual evolution.
Text messaging apps have come a long way. Not so long ago, you had to send MMS messages and that too, at a certain cost, from your ancient phones. Then, came the age of Smartphones, and the game was changed forever.
The big screens,  fun animated emojis,  video messaging, and a host of other features heralded the dawn of a messaging revolution.
However, it took a long long time before specialized stickers made their way onto the scene. Facebook stickers were the first real advancement. With them, you could send animated snoopy and adorable puppy love stickers to your friends through the Facebook messenger. The Instagram chat sticker recently garnered massive publicity, but the most popular messaging app lagged behind, surprisingly, … until now.
After a long wait, Whatsapp has finally introduced a sticker update that's still a bit lacking. It only comes with a single preinstalled sticker pack, but the good news is that you can manage and download more packs.
In this Tech-Recipe, we will show you how to download, manage and use Whatsapp stickers to unleash this update's true potential.
Some Things to Know About the Whatsapp Sticker Update
This update was first rolled out to a localized populace but is now available worldwide. If you still don't have access to it, make sure your app is up to date.

Currently, a single sticker pack, named Cuppy from Minseung song, is available for use, but you can download more packs from the Whatsticker store.
Step by Step: Using Whatsapp Stickers
1. Open your Whatsapp app.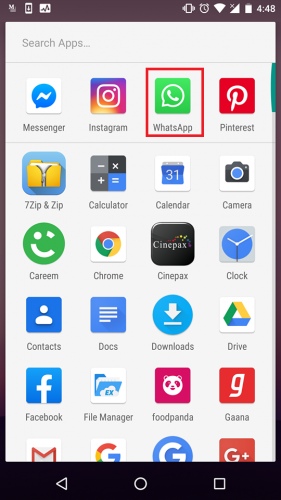 2. Open the chat of the friend you want to send the sticker to.
3. Click the Smiley button.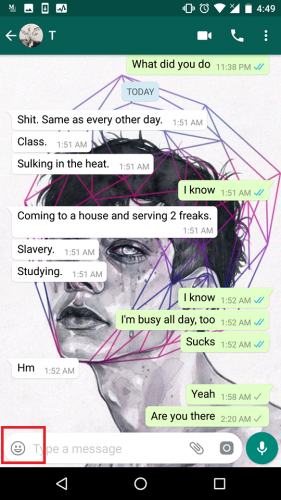 4. Tap the Sticker button (it will blinker with a green light at the bottom).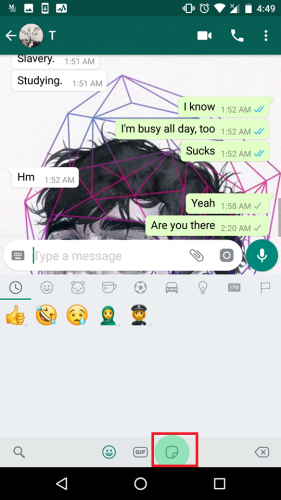 5. Choose your Sticker.
6. Press Enter to send.
Step by Step: Downloading New Whatsapp Sticker Packs
1. Open Whatsapp.
2. Open the Chat Box of any random contact.
3. Press the Smiley button.
4. Tap the blinkering green sticker button at the bottom.
5. In the next popup menu, press the + button.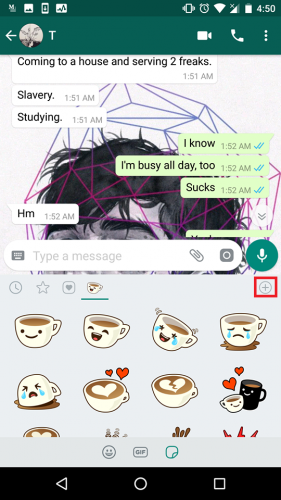 6. A list of available stickers packs will come up on your screen.
7. Tap the downward arrow next to the pack you want to download.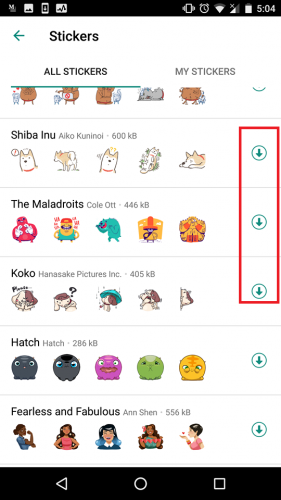 8. After downloading, a Tick will appear next to your downloaded pack.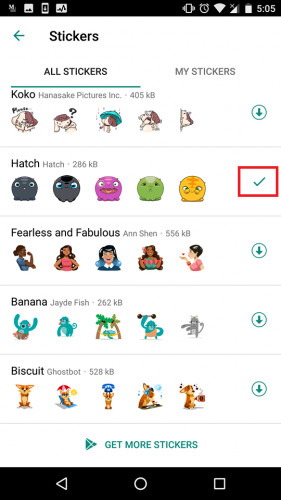 9. Go back to your Stickers Menu, and you will see that it has been added.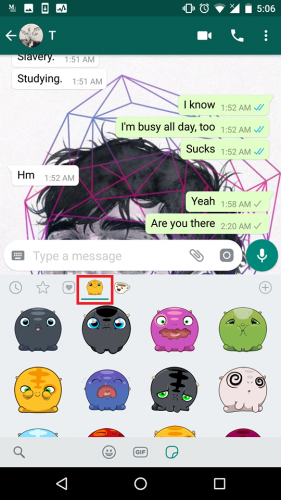 Deleting Downloaded Whatsapp Sticker Packs
If you download a buttload of packs and they become hard to manage, you can easily delete the unwanted ones. Here's how…
1. Tap the Stickers button.
2. Tap the + button (on your left).
3. Go to the My Stickers tab.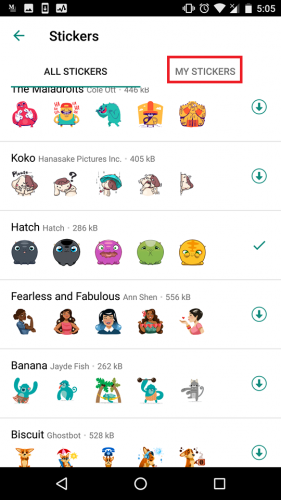 4. Press the Trash Can besides the sticker pack to delete it.