Do you want to get rid of the visual clutter in your gallery and finally stop Whatsapp saving photos and videos? Well, you're not alone because many people are tired of Whatsapp's relentless autonomous behavior. Sometimes, it seems as if it has completely gone rogue. Maybe this is how it will feel when robots will take over the world.
Most of us buy phones that already come with limited storage. Whatsapp exploits our stingy condition by automatically saving irrelevant media, gifs, and God knows what?
Furthermore, there are so many inappropriate videos and photos being shared on Whatsapp groups that only serve to swarm your phone's gallery with indecency. What if a sibling or a family member gets a hold of your phone? Trust me, utter embarrassment will ensue. Not to mention, you'll have to make an alibi for a crime you didn't even commit. I know, I'm exaggerating a little bit, but based on personal experience, let me assure you, allegations of profanity can sometimes land you in dire trouble. I definitely don't want to spoil an already spoiled generation of little rascals.
There are ways you can put an end to Whatsapp's self-governing attitude. In this tutorial, I'm going to show you how to stop Whatsapp saving photos and videos for good. So, let's start, amigos!
Step-by-Step: How to Stop Whatsapp Saving photos and Videos
Whatsapp's development team has made it easy for users to turn off the save media feature. All you have to do is follow these steps on your Android or iOS device.
1. Locate the Whatsapp application on your device and open it.
2. On the main screen, where all of your chats are displayed, click the three vertical dots on the top right corner.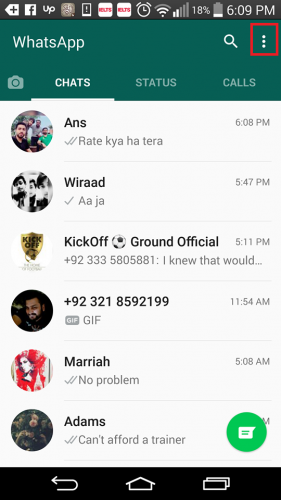 3. Next, go to Settings>chat data and storage use>Media auto download. Three different options will appear on your screen in the following order. Choose all of them and ensure every option within them is unchecked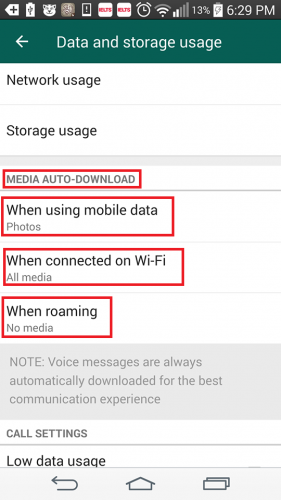 A. When using cellular data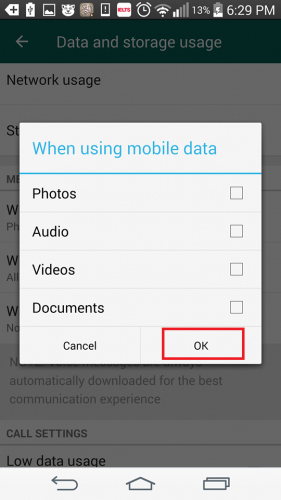 B. When connected on Wi-fi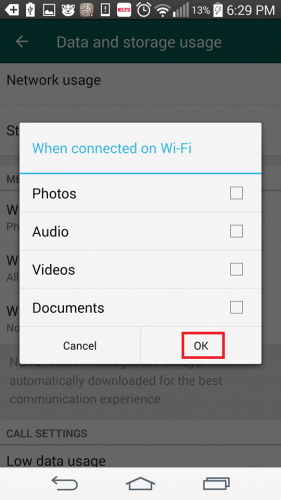 C. When roaming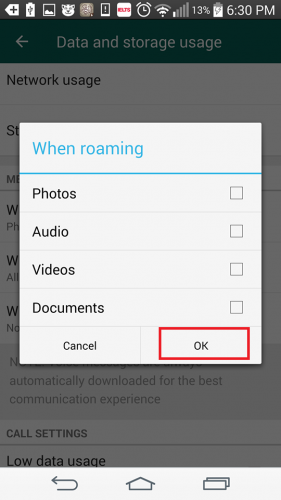 Uncheck each one to stop Whatsapp from auto-downloading files.
Step-by-Step: How to Stop Whatsapp saving Media to Gallery
One nuisance that you have to face is that after you download and view a photo, it is automatically saved to your gallery app. There was a time when my phone was crowded with garbage memes of Donald Trump. Many people even accused me of being a trump supporter. They thought I was going to vote for him in the coming elections, even though I'm not even an American. These bizzare accusations had to be stopped once and for all. So, here's what I did to remedy the situation, cleansing my gallery app off unwanted photos and saving my soul in the process.
1.Download and Install ES File Explorer from Google's play store. Then, open it.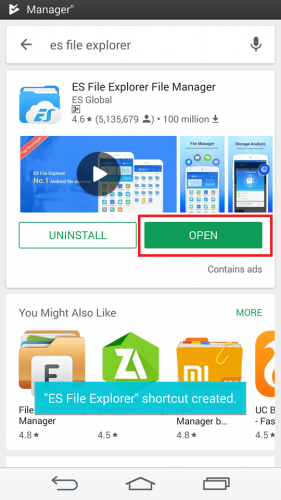 2.Click the three horizontal lines on the left corner and toggle show hidden files off.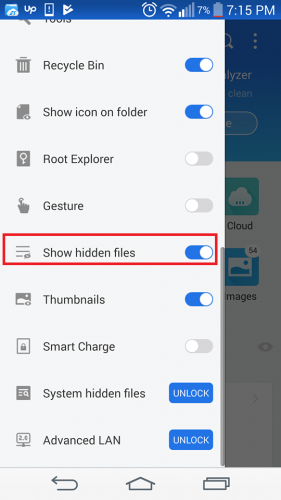 3. Now, go to your Internal storage.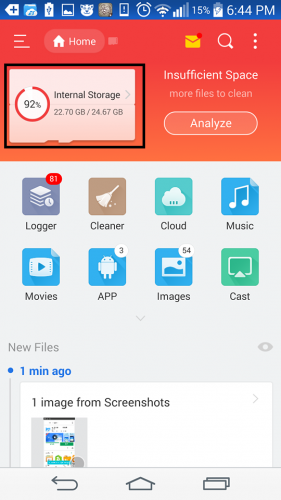 4. Search Whatsapp on the top and go to the following destination:  WhatsApp > Media > WhatsApp Images.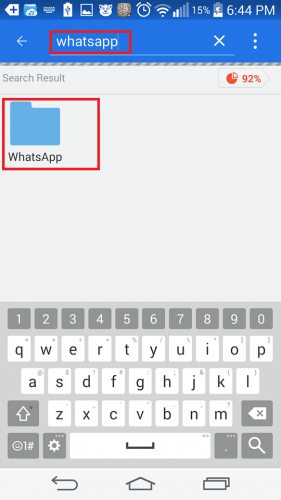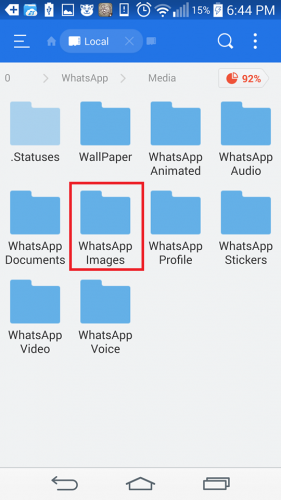 5. Again, click on three vertical dots on the top and select NEW. Then select File, and then create a file with the name .nomedia.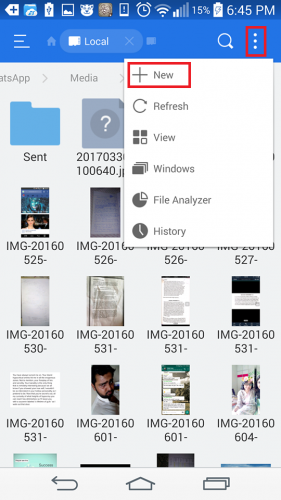 And Voila, That's it. You can similarly remove Whatsapp videos and documents by going to their folders and then creating the file with the same name, following the same steps.
Doing so will save you from the hassle of deleting surplus media on a daily basis. Rest assured, you'll still be able to see the photos on Whatsapp. But you'll no longer hesitate to browse the images in your Gallery application in front of a total stranger or a judgmental kid.
Frequently Asked Questions
In which location does Whatsapp store media?
As you can no longer access your Whatsapp pictures in your gallery, you'll want to know where they are stored now. In an Android Smartphone, they are saved in Whatsapp's default media folder : Internal storage>Whatsapp/Media/folder. Here, you can not only check up on your images, but also videos, gifs, audios etc.
Does Whatsapp still backup media after I've stopped its auto-saving feature?
Yes, definitely. Whatsapp performs a daily, weekly or a monthly backup, depending on your backup settings. After every backup, all of your data is saved in google drive. In case, your phone crashes or you lose all your valuable files due to unfortunate circumstances, you can always retrieve them from there.
Have any further questions about how to stop Whatsapp saving photos and videos? Don't hesitate. What are we here for? To help our readers understand the tech-world better. Also, check out related tech-tutorials by clicking my name. I'm sure they'll come in pretty handy as well.