Viber integrates with your phone's contacts to automatically add them to your Viber contacts. This article will teach you different ways to add a Viber and a non-Viber account.
It's easy to determine if someone from your contacts has already a Viber account. Open your Viber app and check your contact list. The Viber logo will be seen on the right side of the person's name if it's registered to Viber. You can send them messages and media files using the application. For those contacts who don't have a Viber yet, you can invite them. But for your new contacts, you can add them straight to your Viber app.
How to Add Contacts on Viber
Follow the steps below to add contacts to your Viber account:
1. On your Home screen, open your Viber app.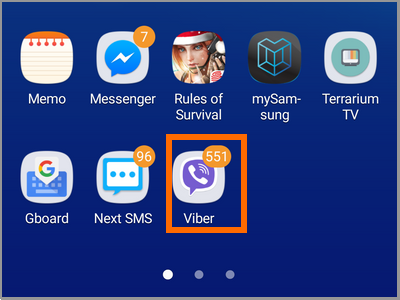 2. Tap the More button on the bottom part.

3. Look for the Add Contact tab. Tap it to continue.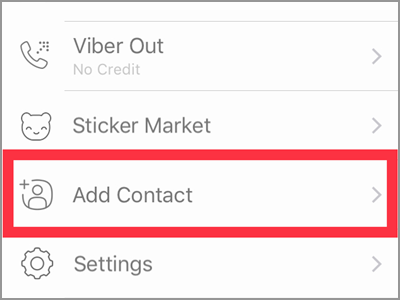 4. On the upper area or your screen, type in the contact number of the person you wish to add.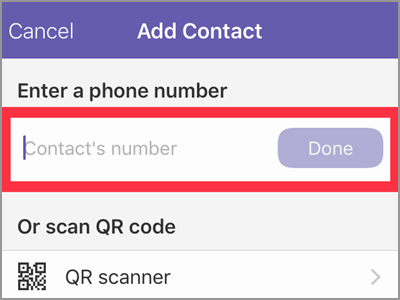 5. Tap the Done button when you're done putting the phone number. Make sure you entered the correct digits.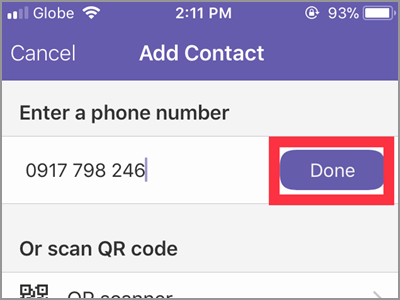 6. If your contact doesn't have a Viber yet, you are prompted with the below message. You can tap the Invite button to send a request to the person. This action will invite your contact to join Viber. Let's skip that for now and tap the Cancel button to proceed.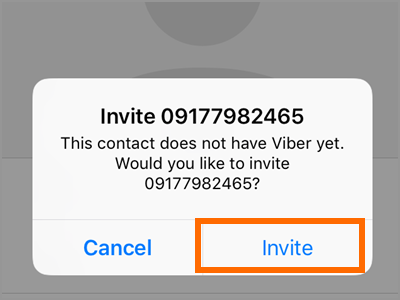 7. Edit the name of your contact.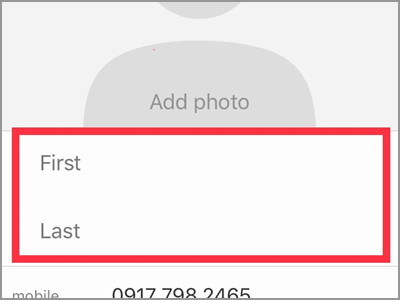 8. After typing in your contact's name, tap the Save button.
When adding a new contact who is already a Viber user, you'll be skipping the sixth and seventh steps. The app will retrieve the data regarding the phone number you entered and automatically uses the contact's name as registered on your phone. All you have to do is tap the Save button to save the contacts to Viber.
Frequently Asked Questions
Q: Will the added contact be included in my phone's contact as well?
A: Yes, if you synced your contacts to your Viber app. Most of the users do this. Once synced, whatever you add or delete in your Viber account will apply to your phone's contact list. On the other hand, contacts added in your phone will also be in your Viber.
Q: Are there other ways to add a new contact?
A: The above tutorial teaches you how to add a contact thru your More screen. Aside from that, you can also do it in your Contacts screen. But if you want a quick and smart way, you can use the QR scanner feature. This method is only applicable if you're with the person you want to add who's also an active Viber user. To do that tap the QR Scanner option instead of entering the phone number. Make sure to allow the app to access your camera because Viber will use it as the scanner. Also, ask your friend to show his QR code to begin scanning. Place his QR code on the box in the middle of your screen. Then, follow the given instructions to save the contact.
Q: Will these methods also apply to an Android user?
A: Though this article uses an iOS device, you can also use this on your Android smartphone. There's only a very minimal difference like the use of + button for IOS and a person icon with a plus button for Android. Also, an Android user will tap a checkmark to save the contact while iOS uses the Save button. However, all in all, the steps should be similar.
Adding a new contact on Viber is intuitive and easy. The app also notifies you when one of the contacts of your phone registers with the app so you can add them on Viber.
You just learned how to add contacts on Viber. If you have questions about any of the steps above, let us know in the comments section.
Want to know more about using Viber? Check out these related Viber articles:
How to Start a Secret Chat on Viber
How to Stop Auto Download on Viber
How to Access Hidden Viber Chat
How to Change the Time Limit for Secret Chats on Viber
How to Hide Viber Chats
How to Mute Viber Chat Groups
How to Unhide Viber Chats for iPhone and Android